Khloe Kardashian 'Issues Tristan Thompson With An Ultimatum'
18 April 2018, 15:36 | Updated: 18 April 2018, 15:43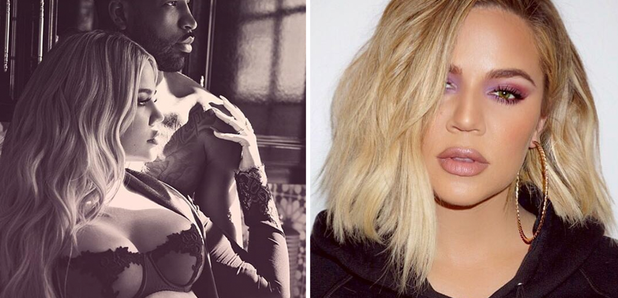 Khloe Kardashian has apparently issued her boyfriend Tristan Thompson with an ultimatum amid claims he cheated on her with multiple women while she was pregnant.
According to reports, the KUWTK star has made it crystal clear he needs to 'curb his partying' and avoid strip clubs if he wants to make their relationship work.
A source said: "Khloe and Tristan are staying together.
Woman Tristan Thompson Allegedly Cheated With Is Now Claiming
"They are both so in love with their new baby daughter – and Tristan will do whatever it takes to make things work with Khloe.
"Khloe is willing to give things another go, but she is not taking any of this lightly, so she has told him to curb his partying and no more strip clubs if they are to stay together."
A huge media storm kicked off last week when one of the women Tristan had allegedly been intimate with behind his pregnant girlfriend's back posted a video of the pair getting it on in a hotel room.
Shortly after, paparazzi photographs emerged showing the woman entering and leaving his hotel room in New York.
As if that wasn't bad enough, surveillance footage was then leaked showing him kissing another woman in a night club during a night out.
However, it looks like Khloe's decided to give him another chance so we hope he's learned his lesson.
Download Our New App To Keep Up With All The Latest Kardashian News!