Khloe Kardashian Is Said To Be 'Ecstatic' At Having A Baby As She Takes A Break From The Spotlight
19 December 2017, 15:39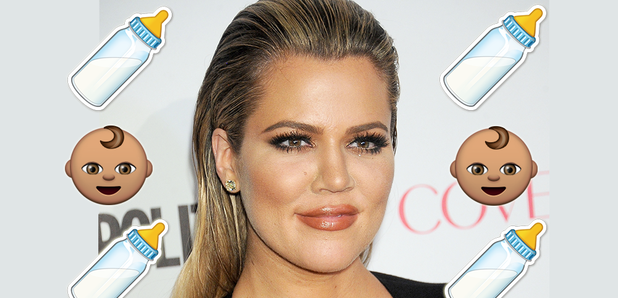 We're expecting some big news from the Kardashians very soon.
Khloe Kardashian is a natural with her nieces and nephews so it's no surprise that she is apparently super excited to be welcoming her own little 'un to the Kardashian brood.
Just a day after a pregnancy pillow was spotted in her room, some new reports by an unnamed insider appear to confirm what we all know.
Koko who is currently dating basketball player Tristan Thompson is rumoured to be expecting a baby boy in the new year and even though no one has confirmed the news yet, a source has told People that she is loving being pregnant and the downtime that's come with it.
"Khloe is ecstatic about being pregnant. She has been fine with being out of the spotlight. It's like she realized that she needed a break. The baby is a huge blessing in many ways," said the source.
The source then went on to reveal that the 33-year-old wants to give birth in Los Angeles so she can do so with her family around her but she still has a few months to go and she's looking to have a baby shower in the new year.
Further fuelling the rumours that Khloe and Kim aren't the only ones expecting babies very soon, the insider continued: "[Khloe] has a name she likes, but isn't sharing.
"All the girls are being very secretive about their babies' names."
And as if all this wasn't enough hint that something big is coming soon, the clothes designer called this year "one of the best years of my life" on her website.
We're expecting some big announcements from the Kardashians very, very soon… and this trailer proves it.