Kendall Jenner's Insta Shade Towards Scott Disick & Sofia Richie Hasn't Gone Unnoticed
29 January 2018, 11:41 | Updated: 29 January 2018, 12:31
Wow, Kendall really didn't hold back when it came to the comments section.
We all know about Scott Disick's history with the Kardashian clan. His relationship with Kourtney is easily one of the most documented pairings of all time - as with most of the Kardashians and their men.
So... when Kourtney's sister Kendall piped up in the comments section of a Scott and Sofia snap, the world took notice.
> Keep Up With The Kardashians (And Jenners) By Downloading Our App RN!
Here's the photo of the couple in question. As you can see, it wasn't posted on Scott's official Instagram account however that hasn't stopped Kendall from tapping out her thoughts.
The model commented 'Awww Scott and his kids' with the laughing emoji face just for good measure.
> Kylie Jenner Was Pictured Holding A Newborn Baby & The Internet Has Gone Into Meltdown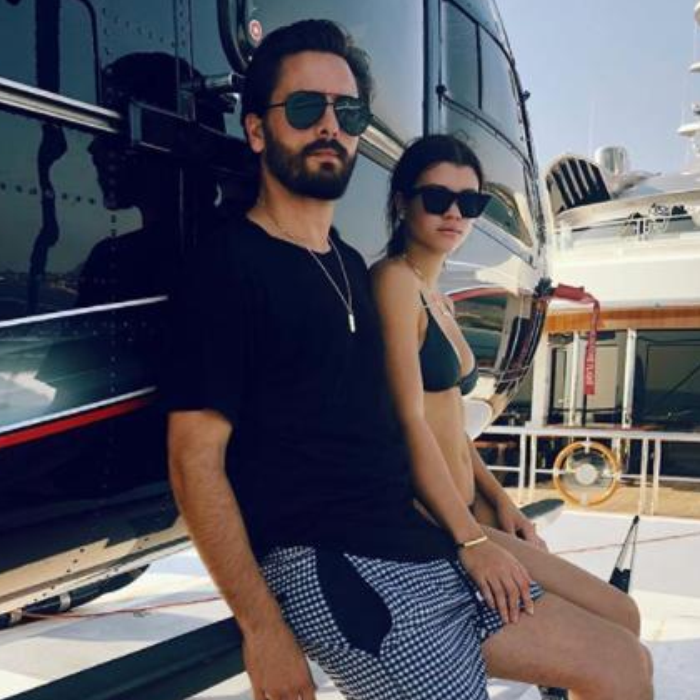 Instagram users replied to Kendall with a whole host of different responses. One user commented 'dying hahaha' with another saying, 'Go and practice for your next photo shoot, because you do the same facial expression all the time and it's boring, instead of commenting unnecessary things' - ouch.
The pair first starting hanging out as 'homies' back in May 2017 however, things have definitely escalated since then:
Just so everyone can get their panties out of their asses, Scott and I are just homies #relax

— Sofia Richie (@sofiarichie) May 28, 2017
Umm... so did Caitlyn Jenner accidentally confirm Kylie's pregnancy on live TV??!