WATCH: Gaz Beadle Juggling A Ring Light & Dog For His GF's Selfie Proves He's The Ultimate Instagram Boyfriend
11 January 2018, 16:07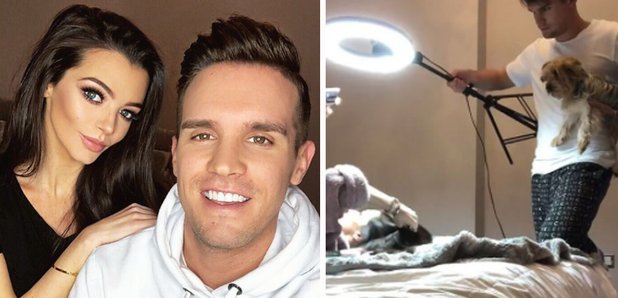 We need to get us a man like this.
Gary Beadle and his girlfriend Emma McVey are expecting their first baby together any day now, but until the lil' one makes an appearance they've been making sure their Instagram game is strong.
Gaz uploaded a video of him being the ultimate Instagram boyfriend by juggling a ring light in one hand and a dog in the other in order for Emma to get the perfect light for her selfie.
Now that's the kind of dedication to the 'Gram that we're looking for in all future partners.
The couple's baby could arrive any day now and fans got excited when Gary tweeted that they were heading to hospital in London, though it was for a routine scan rather than the birth.
In any case, we know those first baby pics are going to be expertly lit if Gaz has anything to do with it!