There's Major Beef Kicking Off On Twitter Between Ferne McCann And Billie Faiers
6 April 2018, 15:44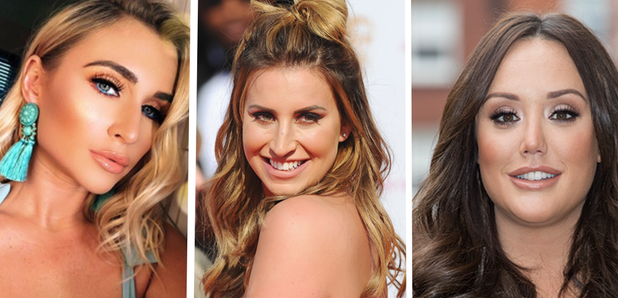 It's clash of the reality shows in the latest drama which has seen two TOWIE stars fall out over Geordie Shore's Charlotte Crosby.
In a tangled web a reality shows there has finally been a squabble over who is shadily promoting who.
It's all kicked off where ex-TOWIE star Ferne McCann is concerned, when she gave a shout out to Charlotte Crosby's new MTV show which seemed pretty innocent, until Billy Faiers' partner Greg Shepherd threw some serious shade in her comments.
Wow!! #socalledbesties

— Greg shep (@Gregshepherd_) April 5, 2018
The whole beef stems from Greg and Billy thinking Fern is tactically promoting Char's show instead of there show 'The Mummy Diaries' which airs at the same time on a Wednesday.
She also has her own very similar show 'First Time Mummy' and people are accusing Ferne of trying to poach their get audiences away from them. Pretty deep.
Ferne took to Twitter to explain she promoted Charlotte's for no other reason than her pal Char asked her to give it a shout out, which Charlotte has also defended as the truth.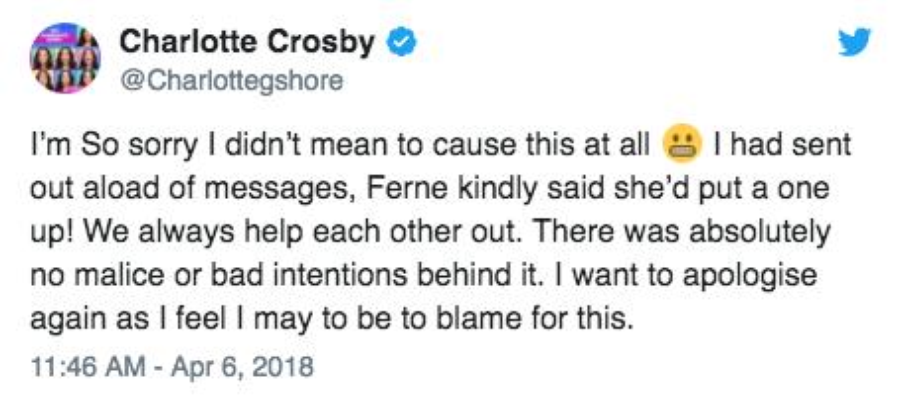 So, what do you reckon, is this all an innocent mix up from Ferne helping out a friend, or is she thinking about her own TV ratings?
Watch Charlotte talk about her new show here