Fans Are 99% Sure Bella Thorne's Pregnant Because Of This One Photo
25 January 2018, 08:04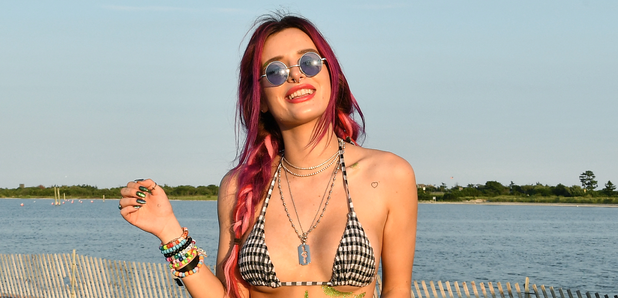 OH. EM. GEE.
Bella Thorne had a pretty wild 2017. From Charlie Puth slamming her for dating Tyler Posey while he was still with her, to fans saying she exploited the LGBT community for publicity, Bella could do with some good news.
After a photo was posted on Instagram, Bella's boyfriend, Mod Sun's 349k followers were sure that, together, they were announcing their pregnancy.
> Bella Thorne Claps Back At Twitter Troll Who Slammed Her For Taking Her Disney Role By Revealing She Would've Ended Up On The Streets
The snap - which has generated over 22.7k likes - sees the American rapper kissing Bella's belly, with the caption "ur doing so amazing ! love watching u shine bb [sic]".
Fans automatically took this to mean that Bella was pregnant, with several of the 400-odd comments saying "baby on the way?" and "omfg i hope bella is pregnant dude".
The couple are yet to confirm anything.
> We'll Keep You In The Loop With Bella's Pregnancy Over On Our App!
Here's some good news for you - we've got video of Camila Cabello singing her song, with Ed Sheeran...