WATCH: "Little Boys With Gross Hair" - 1D, Ed Sheeran & More Read The MEANEST Tweets! HARSH!
16 February 2016, 09:54 | Updated: 4 December 2017, 11:10
Mean Tweets - Music Edition #3
02:49
The latest edition of Jimmy Kimmel's Mean Tweets features Kelly Clarkson, Demi Lovato AND a joke about Drake looking like a ferret.
It's pretty much ANYONE's worst nightmare - reading out loud the cruelest thing someone's ever said about you - but some of your favourite celebs have braved the podium and it's the FUNNIEST one yet.
From One Direction getting completely owned to Rita Ora reading out one of the nastiest insults we've EVER heard, these tweeters do NOT hold back (thank god!).
The celebs take it all in good jest though - even Drake when reading out a tweet claiming he "looks like a ferret with a baby afro".
Hit play on the video above to see stars like Wiz Khalifa, Ed Sheeran, Meghan Trainor and even Ricky Martin all getting a VERY harsh does of reality.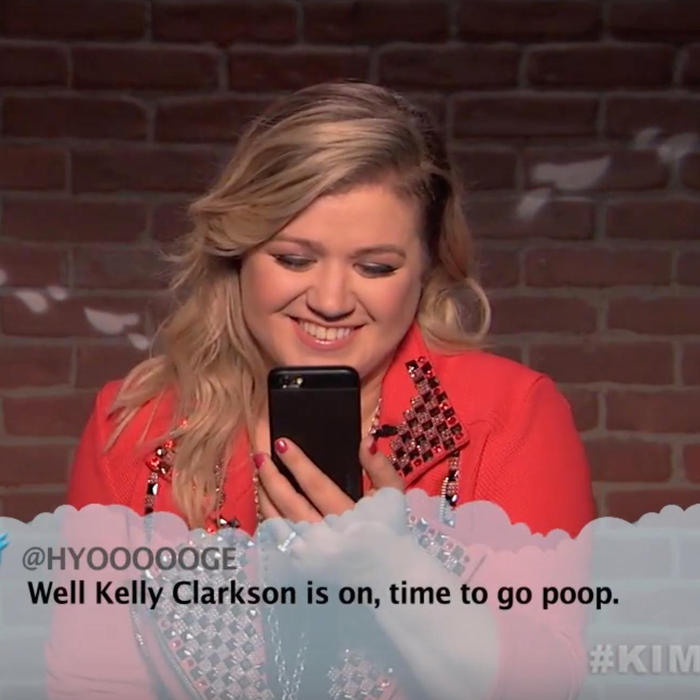 You may also like...