WATCH: Celebrity Lie Detector With Sacha Baron Cohen
23 February 2016, 18:04 | Updated: 4 December 2017, 11:10
What's better than hooking up Sacha Baron Cohen to a lie detector test and asking him very awkward questions? NOTHING!
Welcome one and all to the very first edition of 'Celebrity Lie Detector!' What better way to start than with Sacha Baron Cohen, actor/creator of legendary characters such as Ali G, Borat, Bruno and his latest creation Grimsby!
We hooked the funnyman to a lie detector (which may...or may not be a little rigged) and got our very own Roman Kemp to fire away some pretty prying questions. We even asked if he's used Ali G to help pick up the ladies aii!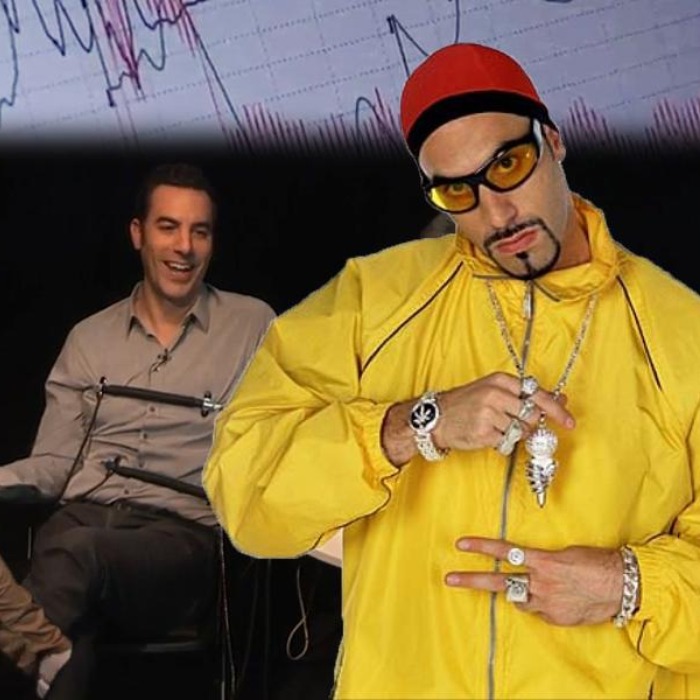 Ah, you just have to love his honesty. Sacha, we applaud you!
Be sure to check out the trailer for Sacha's new movie 'Grimsby' out in the UK on 24th February 2016. Sacha plays a football hooligan who is teamed up with his top spy brother and of course hilarity ensues!