Twitter Turns Ten! 22 Celebrities' First EVER Tweets REVEALED!
21 March 2016, 15:48 | Updated: 4 December 2017, 11:10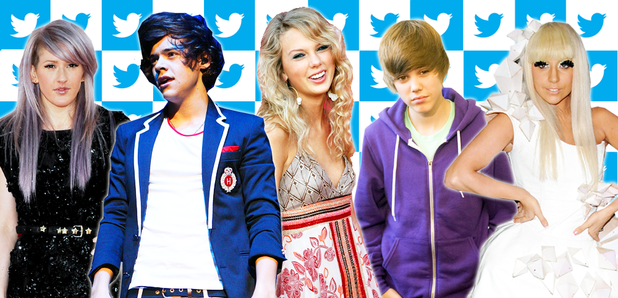 Rewind the clock to the stars' first Twitter moments as we celebrate a decade of tweeting mayhem...
For anyone that's been tweeting away happily for a while now - perhaps even since the very beginning - prepare to feel seriously old because Twitter just turned TEN YEARS OLD!
Yes, the social media giant - the site that now has an estimated 332 million active users - is one decade old this week, which is KINDA incredible when you think about.
In that time we've had breaking news coverage like NOTHING else was able to deliver, social faux pas' we'll probably never be able to live down and, of course, some SERIOUS Twitter rants from the world's most controversial celebrities.
To celebrate ten years of Twitter it's time to take a trip down memory lane at the FIRST tweets sent by your fave stars...
Louis Tomlinson's first tweet…
Love this one from One Direction's Louis from 2010 - his first tweet was to say how much he LOVED 2009 X Factor star Lucie Jones! We're sure the feeling's mutual by now!
@luciejones1 you are an absolute babe ha . Fantastic voice my favourite from last year x

— Louis Tomlinson (@Louis_Tomlinson) May 8, 2010
Sam Smith's first tweet…
The 'Stay With me' star talking about a 'dirty' pic... hmmm, don't worry it's not what you think!
@Rachelfurner Why hello there my shmuggle muffin :-) just found the dirtiest picture of us together... pic.twitter.com/5WH5W6KX

— Sam Smith (@samsmithworld) January 7, 2012
Taylor Swift's first tweet…
Sounds like not a lot's changed for Taylor in the past eight years then... Meredith's probably still mad!
apologizing to a very needy cat for being gone so long.

— Taylor Swift (@taylorswift13) December 6, 2008
Jessie J's first tweet…
Woah... flashback to 2009 for all you #Heartbeats out there for when Jessie was only JUST starting work on 'Who You Are'. Damnnnn!
IM IN LA MAKING MY DEBUT ALBUM :-)

— Jessie J (@JessieJ) April 28, 2009
Ellie Goulding's first tweet…
Good god our Ellie was an emotional young thing back in 2009 by the sounds of it! Wonder if she has those tears under control now?
I wish I didn't spontaneously burst into tears in people's studios. Highly embarrassing for them

— Ellie Goulding (@elliegoulding) May 27, 2009
Calvin Harris' first tweet…
Two things.... 1 - 2009 Calvin Harris needed to buy some deodorant. 2 - REMEMBER THE TING TINGS?!!
In Perth Airport, Australia, in a stinking t-shirt and sweaty jeans trying to start Ting Tings remix and drinking apple juice

— Calvin Harris (@CalvinHarris) January 5, 2009
Bruno Mars' first tweet…
We never heard anything from Bruno's studio sessions with Far East Movement. But, maybe that's a good thing? ;)
In The Studio With Far east Movement

— Bruno Mars (@BrunoMars) January 6, 2010
5 Seconds Of Summer's first tweet…
Oh 5SOS - how wrong you were!!
hey guys ,
if you could follow my new band twitter ,@5secsofsummer then that'd be mad .
this account is pretty much going to die :)

— 5 Seconds Of Summer (@5SOS) April 4, 2011
Cheryl's first tweet…
Bless Cheryl - she couldn't believe what her fingers were doing.... it's called tweeting, love!
It's me CC! WHERE MY SOLDIERS AT.......?!!! I can't believe what my fingers are doing but yes I'm tweeting :-s so here goes...X

— Cheryl (@CherylOfficial) August 30, 2011
Justin Bieber's first tweet…
Woah.... WAY back in 2009 when Biebs was just releasing 'One Time'!! Who's been a Belieber since the start then?
Check out my single "ONE TIME" on my myspace and spread the word for me. Thanks www.myspace.com/justinbieber

— Justin Bieber (@justinbieber) May 12, 2009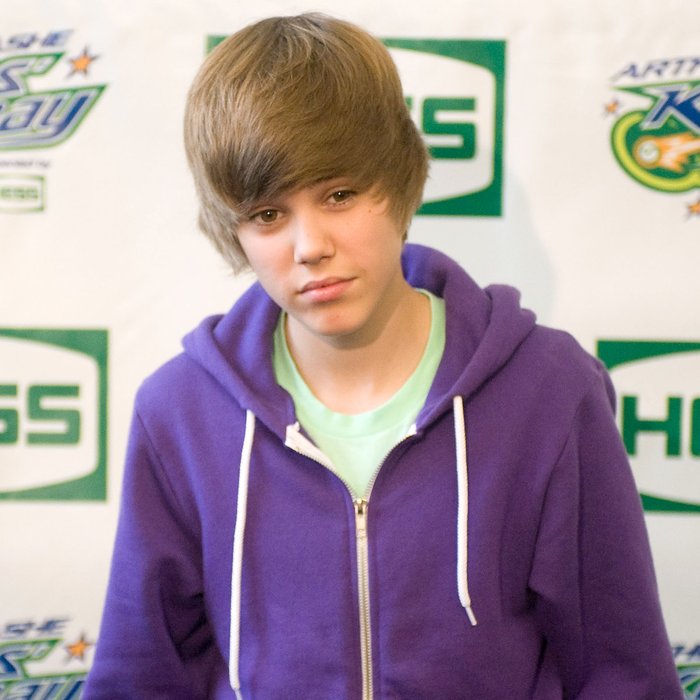 Lawson's first tweet…
The Lawson boys back with their original name! We prefer Lawson too, guys!
first tweet. we are THE GROVE ;)

— Lawson (@LawsonOfficial) October 23, 2009
Adam Levine's first tweet…
We reckon there was a BIG response of desperate ladies messaging Adam Levine after this needy tweet...
Wow. My first solo tweet. It feels so lonely.

— Adam Levine (@adamlevine) July 21, 2009
Maroon 5's first tweet…
Those Maroon 5 boys sure kicked off their Twitter page with a bit of a moan didn't they?
My very first tweet? I'm sick. I have the chills. Loaded with homeopathic remedies. Send me positive vibes. Going to watch Lakers. -JV

— Maroon 5 (@maroon5) June 12, 2009
Lady Gaga's first tweet…
Mother Monster's been tweeting since way back in 2008. And she was JUST as hilarious back then...
op rehearsing for my video just dance and am now at wmc to perform at the Armani and nervous records party. But I am no nervous record! ...

— Lady Gaga (@ladygaga) March 27, 2008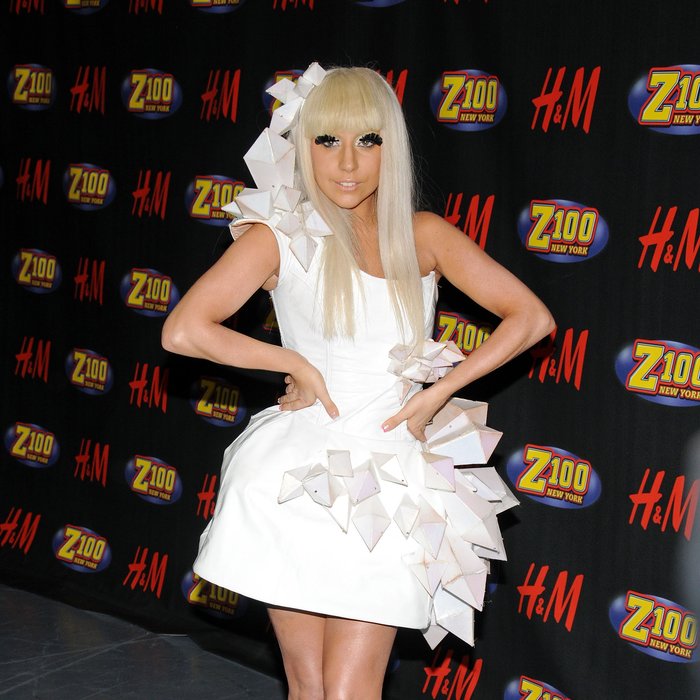 Harry Styles' first tweet…
1D's Harry kept things simple with his tweet. Still does!
Enjoying my day at home :)

— Harry Styles. (@Harry_Styles) August 22, 2010
Liam Payne's first tweet…
Liam just wanted to clear something up...
I am the real Liam Payne

— Liam (@Real_Liam_Payne) June 22, 2010
The Vamps' James McVey's first tweet…
Woah... MySpace?!
Stressed about revison! Wanting to fix my myspace up :)

— James McVey (@TheVampsJames) April 13, 2009
Connor Ball's first tweet…
Back in 2012 when Connor was just FOURTEEN his first tweet was a video of him singing The Calling's 'Wherever You Will Go'! PRICELESS!
@LittlenBillion hey man! could you have a quick listen to a clip of me singing? :D http://t.co/X931Vshq would really appreciate it!

— Connor Ball (@TheVampsCon) February 21, 2012
Katy Perry's first tweet…
K-Pez with a cold is ALL of us with a cold... keeping that Vicks vaporub close at hand!
Just got into Berlin... feeling better thank you, have my vicks inhaler by my bedside... and P.S. I TWITTTTER! GAH. Such a follower!

— KATY PERRY (@katyperry) February 21, 2009
Kelly Clarkson's first tweet…
That moment someone asks you to type a message, ANY message, and this is all you can think of...
I am typing

— kellyclarkson (@kellyclarkson) August 22, 2007
Ed Sheeran's first tweet…
Well, something sure changed Ed's mind didn't it! And is it bad that we're having a serious #lolcano at his typo of Twitter?!
just joined tiwtter at mr @jakegosling house, he said its a good idea, do you agree? im not convinced yet

— Ed Sheeran (@edsheeran) October 26, 2009
Demi Lovato's first tweet…
Seven years ago... when Demi Lovato was still in SCHOOL! Wow...
procrastinating in school listening to interested - House Of Fools. only a few more weeks left till i'm done for GOOD!!!

— Demi Lovato (@ddlovato) February 17, 2009
You may also like...