This Guy Couldn't Get A Date To His Prom So He Took His Cat And The Internet LOVED It
18 May 2016, 13:38 | Updated: 4 December 2017, 11:10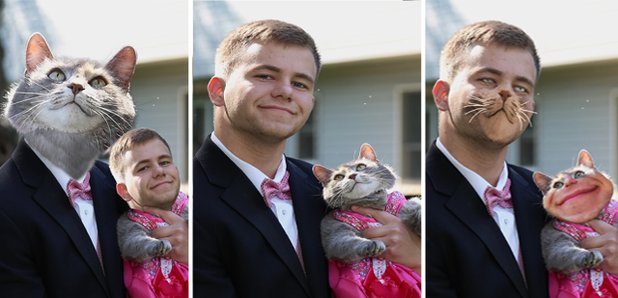 High school proms can be the cause of much anxiety. The perfect suit, the right dress, finding a date... Take a leaf out of this guy's book and take your cat.
It was only a matter of time, really.
The Internet is full of cat memes, cat viral videos, cat gif's… you name it, the internet has made it for all those cat lovers out there.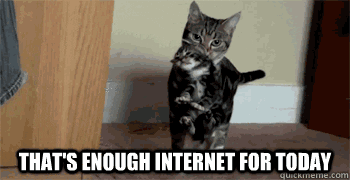 But, one thing that was missing - until now, that is - is THIS.
The internet lost its mind when Imgur user, caroline12006, posted a photo of her brother, Sam Steingard, about to head to his school prom.
Nothing strange about that. It's a ritual that all high school students go through.
He had the suit, the bow-tie and he even had a date.
Except, his date was his cat.
He dressed his cat, in a dress, and took her to prom.
His date to prom was his cat, IN A DRESS.
No, really.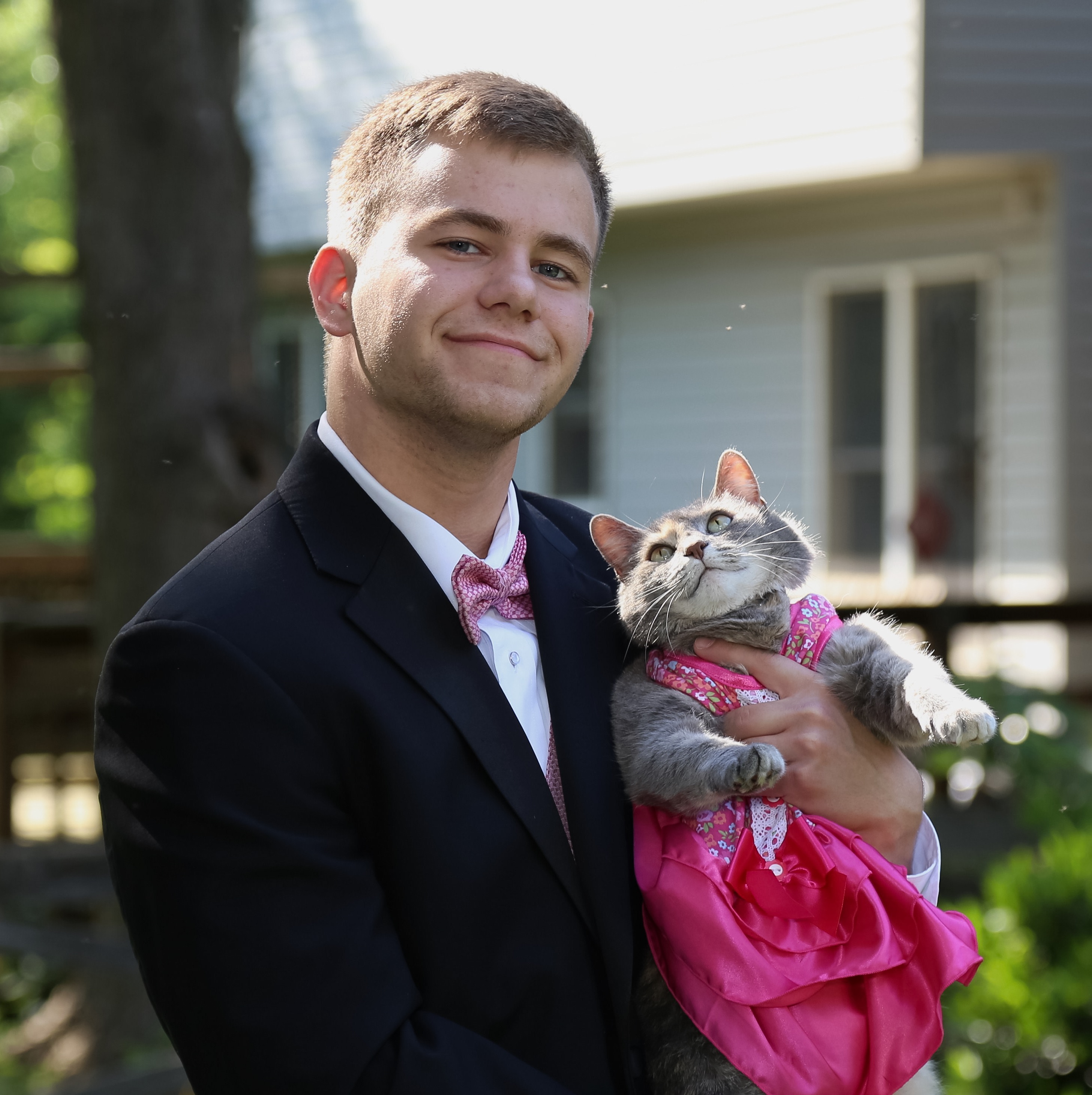 Obviously, the Internet being the way that it is with all things cat meant that those who are a dab hand at Photoshop had somewhat of a field day with this photo.
The pieces are sheer modern artwork and deserve to be appreciated in all their glory.
A classic face swap.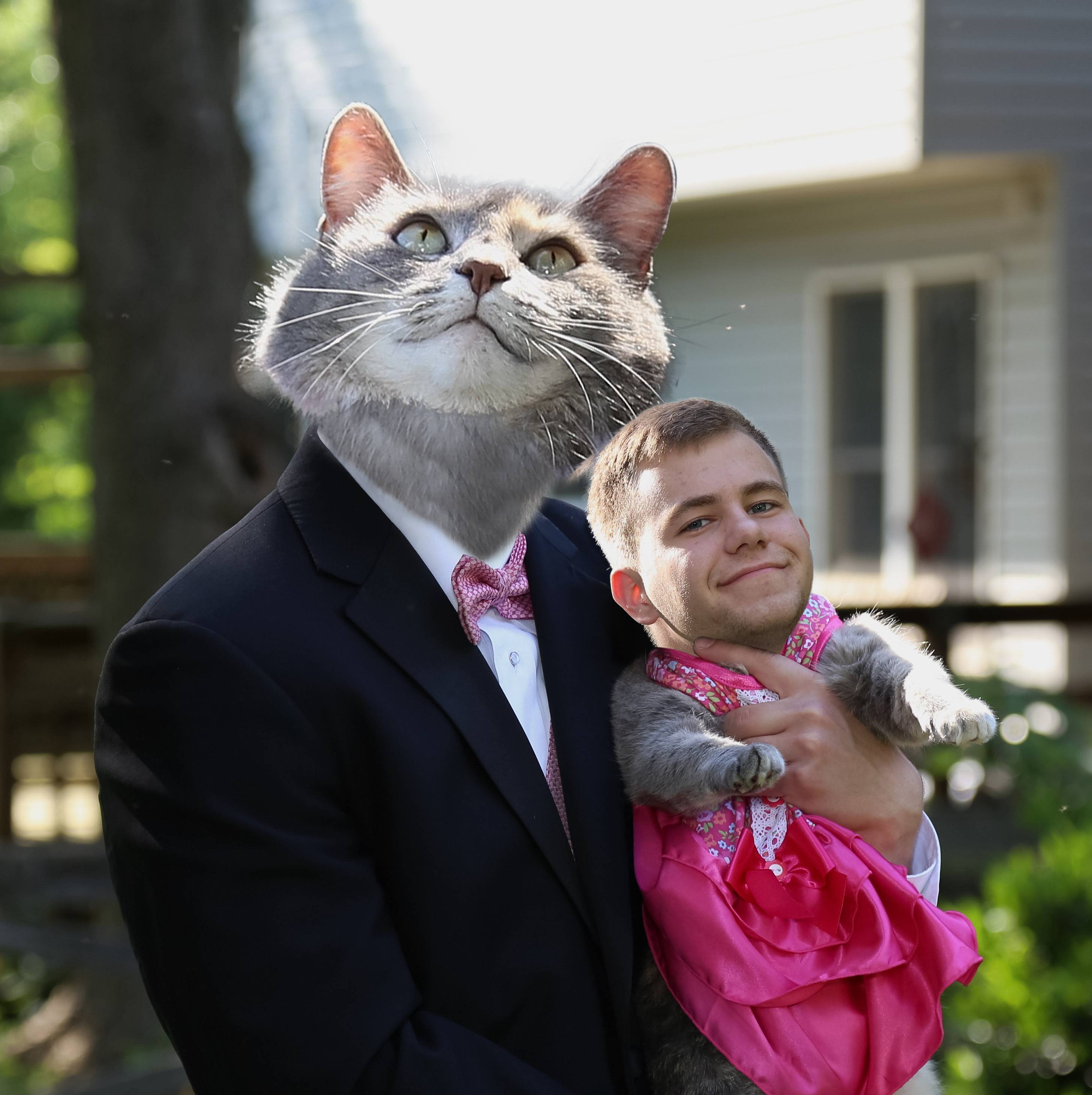 Their first dance.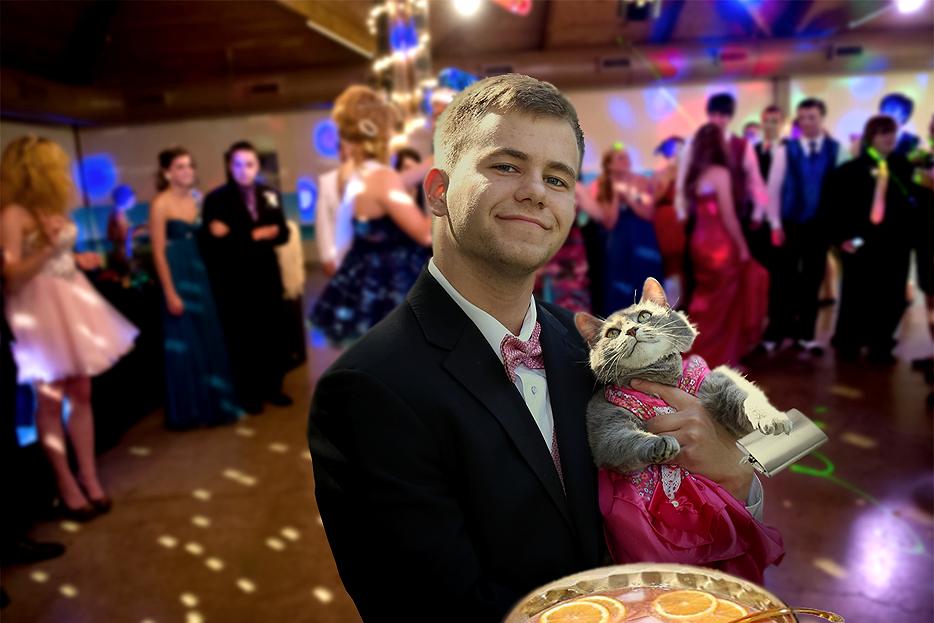 The morning after.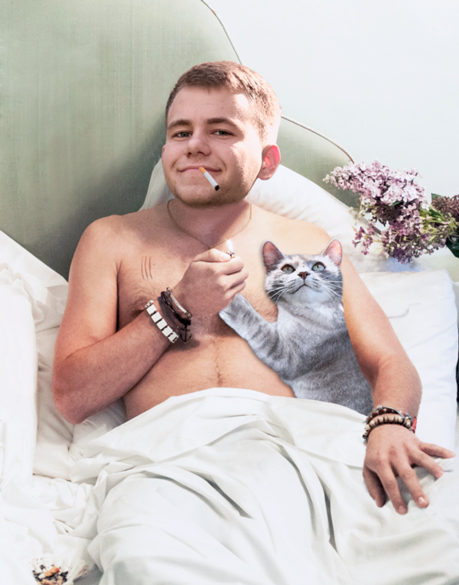 Somewhat creepy.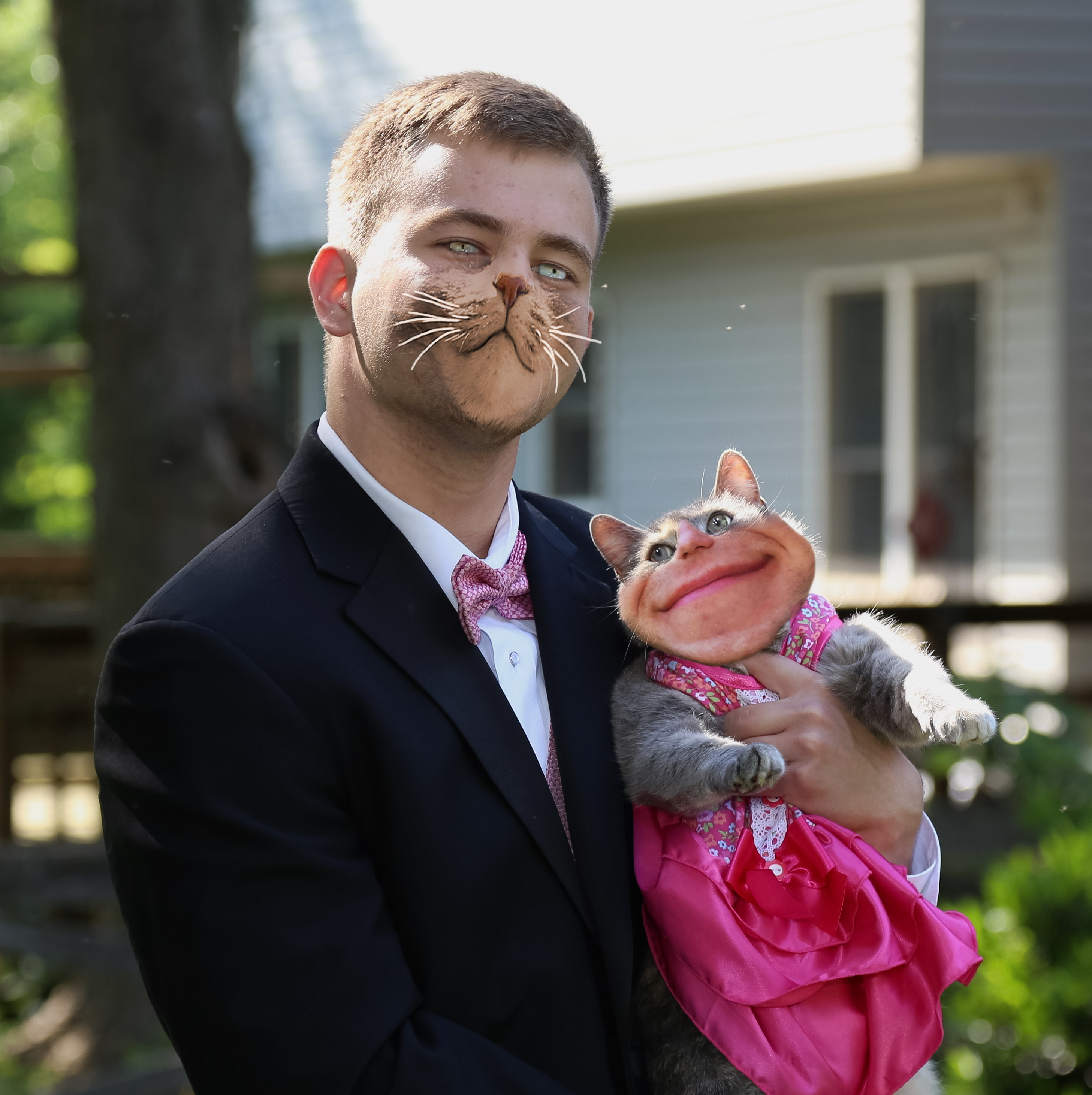 The jealous ex girlfriend.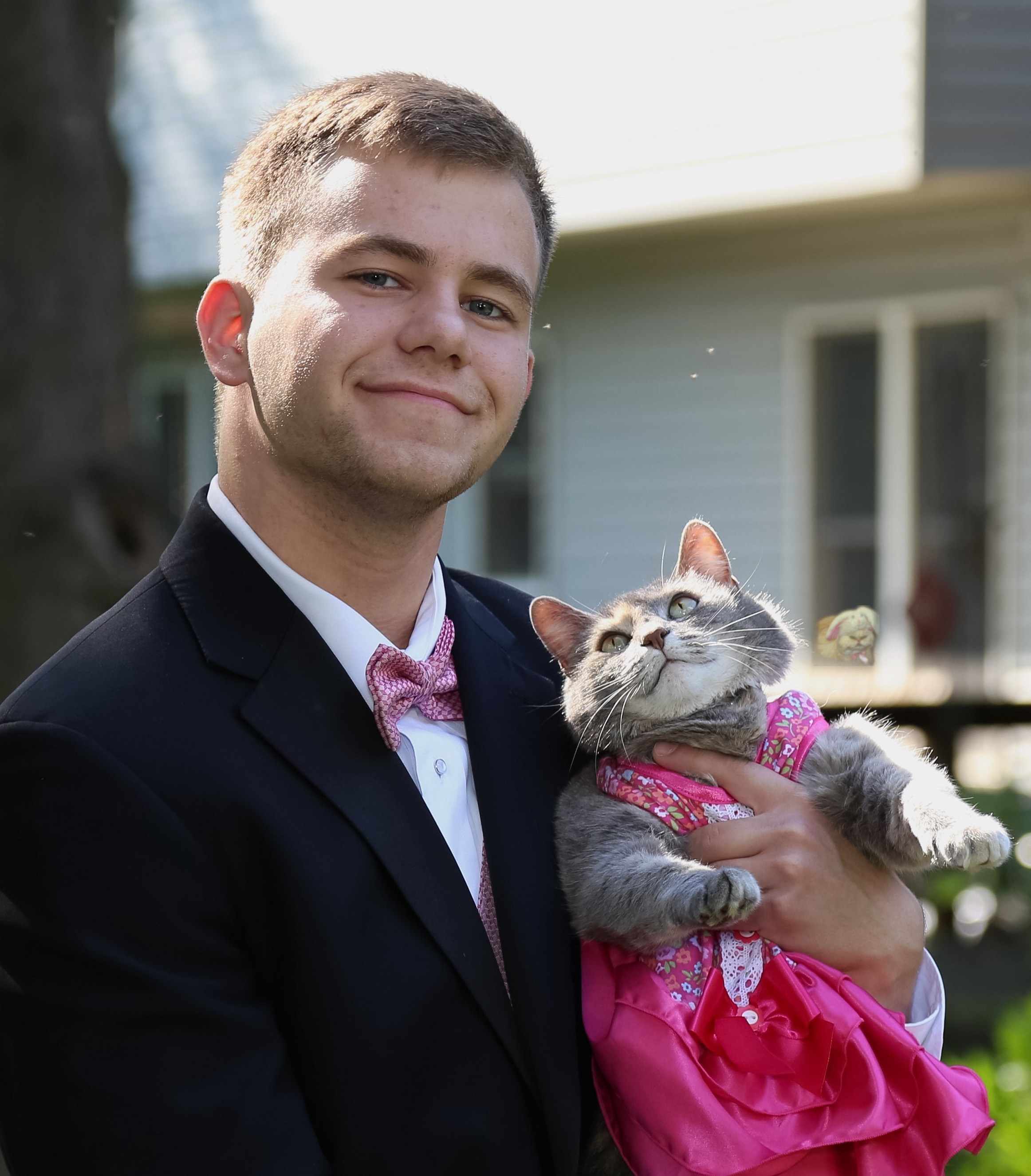 You may also like...