WATCH: Caspar Lee & KSI Take Our USA Pop Quiz… & Get Made To Eat The GROSSEST Sweets!
19 September 2016, 15:33 | Updated: 4 December 2017, 11:10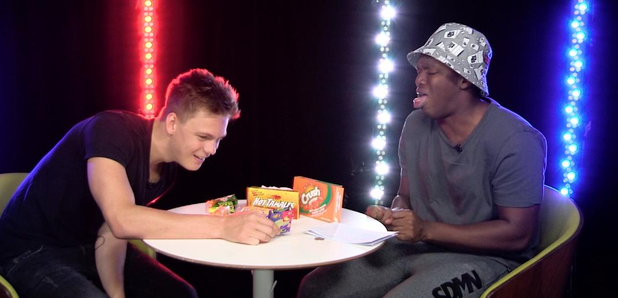 Every question they get wrong comes with a forfeit… in the form of a gross piece of candy!
Caspar Lee and KSI's movie, Laid In America, is coming out this month… so we decided to test their knowledge on all things USA… but it's not QUITE that simle for two of our fave Youtubers.
For every question the boys got wrong, their forfeit was to eat a piece of America's grossest candy – from super hot strawberry chilli candy to jelly beans flavoured like canned dog food and baby wipes. Nice!
Needless to say, the boys had to deal with a fair few of the forfeits… and we probably left them feeling a little bit sick. Sorry, lads!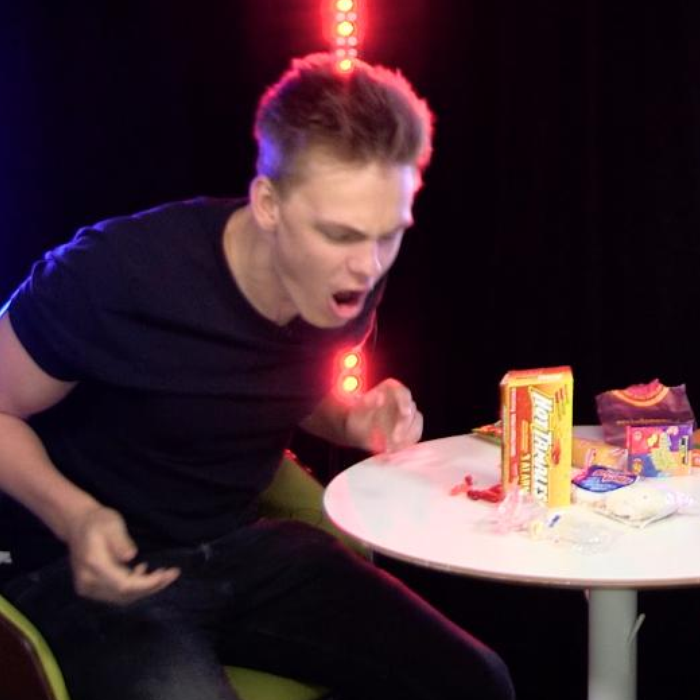 LAID IN AMERICA is released on DVD and Blu-ray™ with Ultraviolet, and Digital Download on 26th September 2016. Amazon pre-order is available here and iTunes pre-order is available here.