The "Cash Me Ousside" Girl Is In A World Of Trouble & People Have Mixed Feelings About It
29 June 2017, 17:13 | Updated: 4 December 2017, 11:10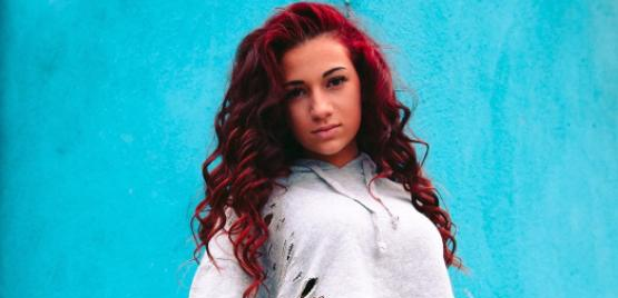 Danielle Bregoli, a.k.a the 'Cash Me Ousside' girl hasn't been having a good few weeks...
Every since Danielle made a name for herself with her now infamous appearance on the legendary U.S TV show Dr. Phil, life has been full of a lot of ups and downs.
WATCH: "Like Man, What The F***?!" - The Cash Me Ousside Girl Destroys Kylie Jenner In A Sweary Rant
From selling her very own merch to starring in an (unofficial) music video for Kodak Black, which has been viewed over 30 MILLION times btw things have been going pretty swimmingly.
However, the 14 year old recently pleaded guilty to charges that included filing a false police report, grand theft auto and possession of marijuana. Although a further two additional charges were dismissed by the state attorney's office.
"Cash Me Ousside" Girl Is About To Earn More Than Your Annual Salary to Appear At A Music Festival
The thing about Bregoli is that she is the epitome of Marmite...you either love her or hate her....and here's Twitter to show us just how true this is...
This one fan was upset she missed out meeting the viral star:
WHAT. cashmeousside girl was on trial @youthcourt in delray where I used to volunteer for jury duty!!! I'm pissed!!! too bad I'm banned

— Jenna Danks (@Jen_Danks) June 29, 2017
One would even vote for her as President!
So proud that the "cash me outside" girl is my President. #Trump

— lkrinsk5 (@krinsk5) June 29, 2017
And then there are the haters...
That cash me outside girl was so annoying

— Cake By The # (@SlayedByYonce) June 29, 2017
Good news: Cash me Ousside girl pleaded guilty to drug possession and grand theft auto. Cash you ousside in a couple years bitchhhh

— Ricky Besherse (@RickyBesherse) June 29, 2017
So the cash me outside girl was charged lmao

— silverhaze (@SupSilverHaze) June 29, 2017
On a completely different & insanely higher note, who saw Adele leave her first Wembley Stadium gig in a black cab?!?