WATCH: "Like Man, What The F***?!" - The Cash Me Ousside Girl Destroys Kylie Jenner In A Sweary Rant
20 February 2017, 14:50 | Updated: 4 December 2017, 11:10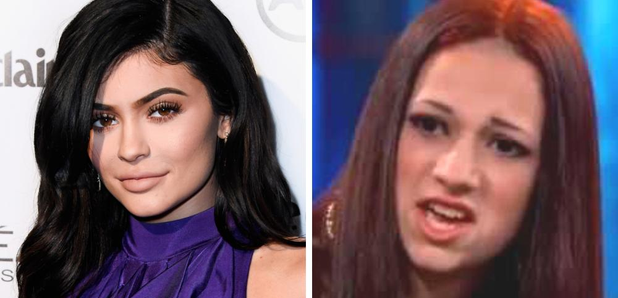 Whatever you do, Kylie, don't catch anyone outside... (WARNING: Contains very strong language. 18+)
When we were 13, we were trading Pokémon cards in the school playground. Meanwhile, 13-year old Danielle Bregoli has hit the headlines yet again for swearing every two and a half seconds while discussing Kylie Jenner.
While on The Cruz Show, the teen who shot to fame for screaming at her mum, started chatting about other young females who have reached huge levels of fame - including Kylie Jenner. What could possibly go wrong?
She was asked if she had ever bumped into the Keeping Up With The Kardashians star, to which she replied with "I don't like her. Like the way that she does s***. Like urgh... It seems like she wants attention so bad. Like little b**** would do anything.
"How do you go from f***ing lips the size of a twig and a body that looks like a f***ing paperclip and now you look like a hourglass? Like man, what the f***?!" continued the Dr Phil phenomenon.
She has since been filmed at LAX airport, where she threatened the entire Kardashian family, and even attacked how she believed Kim Kardashian rose to fame in the first place.
Well, howbow dah?
You May Also Like...