Cara Delevingne's Proudly Revealed A Time She Joined The Mile High Club And It's Absolutely Mental
22 July 2016, 17:25 | Updated: 4 December 2017, 11:10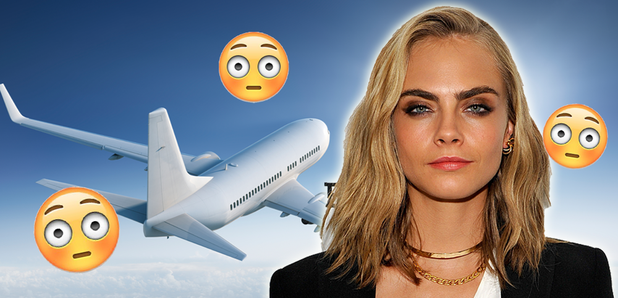 She hasn't spared many details in this revealing statement...
She started off the day by revealing a brand new tattoo of an elephant on her forearm.
But the 23 year old model & actress revealed A LOT of intimate details about her love life in an interview with LOVE Magazine.
Speaking alongside actress Margot Robbie, bisexual Cara claimed "I've had sex in planes a lot. But I've always been caught. It's super-hard not to get caught."
"I had sex in the chair on a plane and there was a guy watching. We ended up telling the air stewardess what was happening. Like, 'This guy keeps staring at us. Can you tell him to stop?'"
Margot Robbie even chimed in with her own racey comments, revealing that she once got up to no good "On a jet-ski. A non-moving jet-ski, but in the water."
Where do we even start with this information?
We weren't expecting the pair to let us in on their intimate moments quite like this but it gives us something of an insight into what each of these ladies gets up to when the cameras aren't rolling.