Model Turned Actress? Cara Delevingne Bags Herself a Movie Role!
17 September 2014, 15:44 | Updated: 4 December 2017, 11:10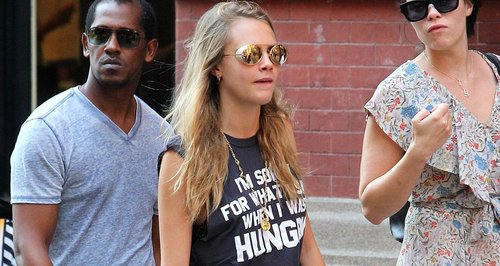 Miss Delevingne is not just a pretty face – the model is trying her hand at acting in 'Paper Towns'.
From the Victoria's Secret catwalk to 'Paper Towns' – Cara Delevingne is swapping the runway for the big screen as she bags her first acting role!
Cara will be starring in the movie version of John Green's 'Paper Towns' – the same writer behind this year's smash hit 'The Fault In Our Stars' no less!
Cara will play Margo alongside actor Nat Wolff who will take on the role of Quentin who Margo asks to help her get revenge on people that have hurt her. Margo vanishes the next day and Quentin has to follow the clues to try and find her.
John Green tweeted the news of Cara's casting, announcing, "Cara Delevingne's audition blew everyone away (including me!) and she understands Margo profoundly. I am so excited!"
Cara also tweeted, "Thank you so much guys!! I am so excited! Ahhhh! X"
It's not the first time Cara's turned her hand to acting – she previously starred in the Sky Arts Playhouse drama 'Timeless' earlier in the year and will also appear in the forthcoming movie 'The Face Of An Angel' about Amanda Knox.
Fans of Cara's acting will have quite a while to wait to catch 'Paper Towns' as it is penned for a UK release date of 21st August 2015.
You May Also Like…