WATCH: Cara Delevingne's Secret Talent Is Beat-Boxing... And She's INSANELY Good!
17 July 2015, 16:30 | Updated: 4 December 2017, 11:10
Cara Delevingne Spits a Sick Freestyle Beatbox
01:37
The supermodel shows off some SERIOUS skills and pretty much just #owns at life after this.
Cara Delevingne is talented at many things - she's a superstar model, she can act... and she's got a HILARIOUS personality. But did you know she can beat-box? Like... REALLY well?
The UK star showed off her skills when she dropped a beat on The Tonight Show with Jimmy Fallon this week, and pretty much blew everyone away.
It even turned into a bit of a freestyle when Tariq Trotter from Fallon's house band The Roots starting rapping over hte top. #OwningIt.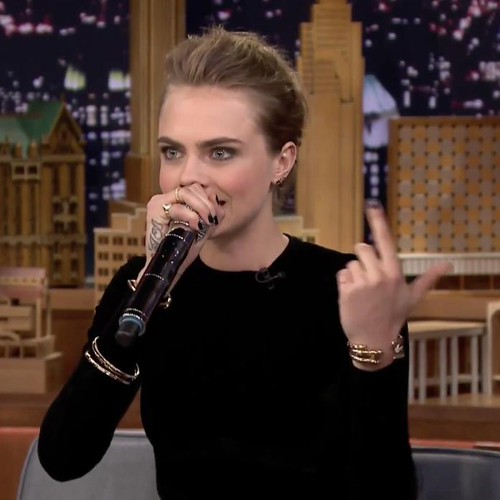 Cara... we're seriously impressed. Someone get this lady in a recording studio, like, NOW!
You may also like...
WATCH: Little Mix's Face-To-Face Interview On Capital TV