WATCH: The Awkward Moment You're Singing In A Car And The Tyre EXPLODES!
22 May 2015, 11:45 | Updated: 4 December 2017, 11:10
Car singalong goes bad
01:18
Road trip sing-a-longs have come a long way since the invention of YouTube and the selfie stick - but car crashes have never been more entertaining!
We've all been there - you and your friends are driving along, your jam comes on the radio and the ultimate karaoke battle takes place.
Whack out the selfie stick and all of a sudden you're genuine superstars with the best choreography anyone's ever seen - total rock stars!
That's what these four BFFs thought, anyway - until one of the car's tyres popped mid-performance.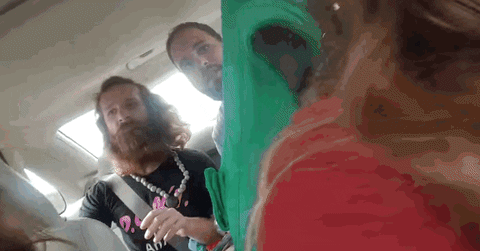 The quartet were driving down the highway when you hear the car start to vibrate and they skid on to the grass at the side of the road.
Obviously nobody was hurt, but their performance has attracted over a million viewers to far - despite the driver saying "we're not posting that video!"
Think that was scary? Check out what keeps THESE celebs awake at night! *shudder*