Here's Exactly How Many Calories You Burn At A Music Festival
9 May 2016, 11:45 | Updated: 4 December 2017, 11:10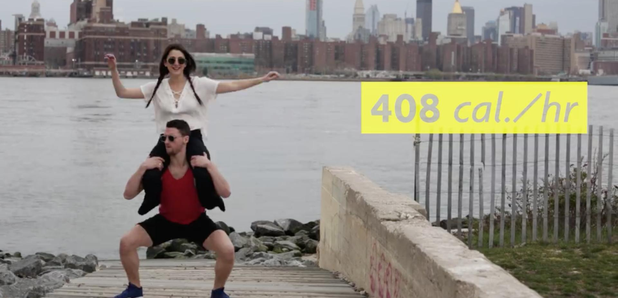 It's all about the Electric Daisy Cardio!
Who'd have thought that heading to a festival could be such PERFECT exercise?
Whether you're walking 7 miles from the carpark with all your gear, strutting around with a mate on your shoulders or raving the night away - you're ACTUALLY getting fit at the same time!
> The 14 BEST Remixes You Need In Your Life This Month
Elite Daily teamed up with Electric Daisy Carnival to show off how easy it is to burn calories at music festivals - and you'll be shedding those dodgy burgers in no time!
Shuffling - 361 cal/hour
Sprinting to the next set - 700 cal/hour
Twerking - 390cal/hour
Lifting someone on your shoulders - 408 cal/hour
Calf raises (for when you're stood behind a giant) - 204 cal/hour
Hula-hooping - 432 cal/hour
Jumping up & down - 625 cal/hour
Walking - 286 cal/hour
So there you have it - whether you're going to EDC, V Festival or Capital's Summertime Ball with Vodafone, you can pretty much squeeze in a full gym routine AND have the best time ever!
You May Also Like...