"My Boyfriend's A Huge Support" Chloe Moretz Says Brooklyn Beckham Makes Her Feel Better
24 June 2016, 09:56 | Updated: 4 December 2017, 11:10
The actress reveals that though she doesn't need a man, Brooklyn's view on women is really refreshing.
We love how honest Chloe Grace Moretz is about refusing to bow down to the pressures of the Hollywood ideals – and she credits Brooklyn Beckham with helping her to be the fierce, fearless female she is.
In a new interview with Elle, Chloe admitted, "When I was 16. I wanted a boob job. I wanted the fat pad under my chin to be removed. I wanted a butt reduction, or whatever.
"And my mom said, 'Absolutely not, you're not allowed to have plastic surgery.' And because of that, I found a lot of power within my insecurities. They're what make me who I am now."
As well as her mum, Brooklyn helps Chloe to get some perspective when she's having a bad day. She admitted, "My boyfriend is a huge support. I mean, don't get me wrong, I don't need a man for anything, but when I'm feeling bad about myself, he's like, 'Stop. Look at what you say in interviews. Look at what you stand for. Listen to your own words, because you're as beautiful as you say you are! All young women are more beautiful than they think, you know. And I like you more in sweatpants than I do when you're on a red carpet.'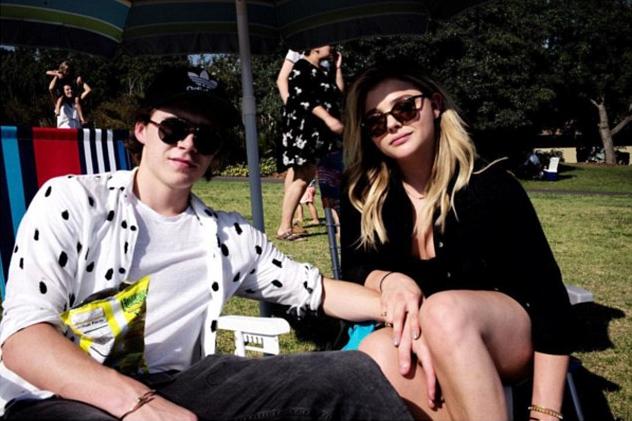 "And it's nice to have a young man who's 17 years old be able to look at a woman that way. I think it means we're on the right track."
As well as empowering each other, Brooklyn and Chloe have one more RIDICULOUSLY cute couple habit… they share each other's aftershave and perfume. N'aww.
Chloe revealed, "My boyfriend and I use each other's cologne. He'll wear my female version; I'll wear his male version." Too cute.