Brooklyn Beckham Just Backed Up Kanye West Instead Of His Own Girlfriend...Oops!
20 July 2016, 14:30 | Updated: 4 December 2017, 11:10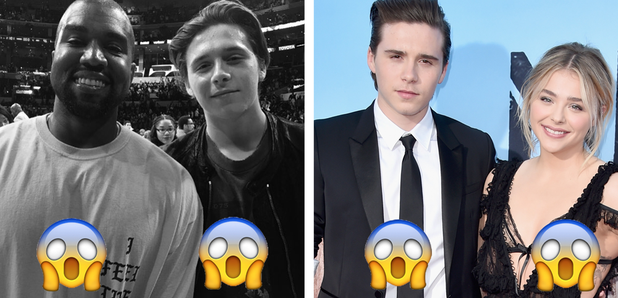 We've got sooo many questions about this whole situation tbh…
You'd think that Brooklyn Beckham would be up to speed on the argument between his girlfriend Chloe Grace Moretz and Khloe Kardashian, but it seems he's not.
After Chloe & Khloe exchanged salty tweets on Twitter recently following the fallout of the Taylor Swift vs Kimye drama, Brooklyn appears to have forgotten any of it happened.
Having already been defended by Australian model Ruby Rose, the following day Chloe Moretz's beau posted a picture of himself to his Instagram account posing in a Kanye West t shirt.
Chloe coming for KIMYE, Meanwhile her man Brooklyn Beckham stanning for KANYE on ig lol!! pic.twitter.com/wsNE8r2rpG

— NIECEY (@DaRealNiecey) July 19, 2016
There are loads of people who wear Kanye shirts you might say. He's not taking Kimye's side in the whole drama just because he wore a t shirt, he's just a fan, others might say.
But the big factor in all of this is that after having the pic on his account for a while and gaining several thousand likes, the promising photographer went on to delete it.
Did he delete it because he realised he'd made a mistake? Did Chloe Moretz have a word with him and remind him of his loyalties?
There are so many questions about the whole incident and having deleted it we're pretty sure Brooklyn regrets posting it up in the first place.
But this has opened up an interesting new chapter to this ongoing celeb spectacle and we don't think this is the last we're going to hear about it.
You may also like…