Brooklyn Beckham Trying To Impress This Mystery Girl Suggests He's Over Chloe Grace Moretz
20 September 2016, 17:36 | Updated: 4 December 2017, 11:10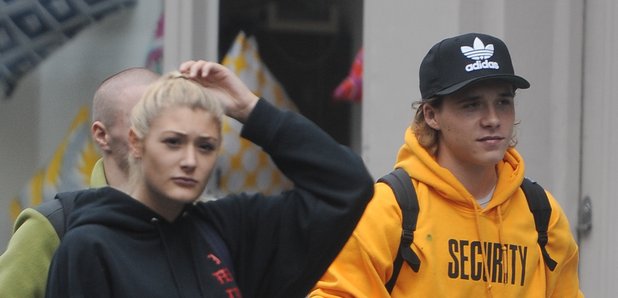 But who exactly is this mystery blonde?
There was a time when Brooklyn Beckham and Chloe Grace Moretz looked pretty inseparable.
However reports claimed that they'd split a few weeks ago and they've not been seen together since.
Despite the claims, Brooklyn still has numerous pictures of Chloe on his Instagram, so it's all left us really confused.
So when Brooklyn was recently pictured (above) trying to impress a mystery girl with some skateboard tricks in London recently, it got us wondering exactly what was going on.
The pair played it pretty cool as they were photographed walking down the street.
They also looked very cool in their artist merch as you can see above.
Brooklyn was seen wearing an eye-catching yellow Justin Bieber hoodie whilst the mystery girl sported a black Kanye West hoodie.
You're unlikely to catch Chloe Grace Moretz wearing a Kanye top following her much publicised beef with the Kim Kardashian and co earlier in the year.
But Brooklyn has regularly been spotted in Kanye merch, so these two already have something in common.
More info on these two is sure to emerge in the near future.
So we'll be keeping our eyes on this whole situation.
You may also like...