"His Reaction Was Priceless!" - Just WAIT Till You See What This Bride Did At Her Wedding!
27 October 2015, 14:51 | Updated: 4 December 2017, 11:10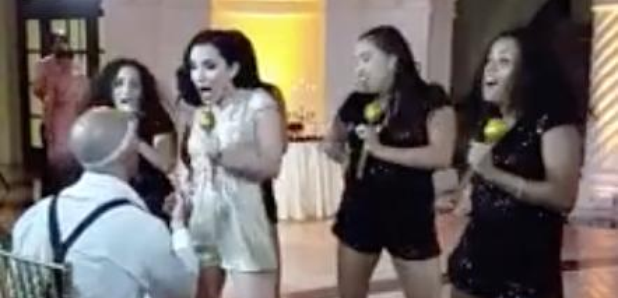 Beyonce would DEFINITELY proud of this newlywed bride and her efforts. #Flawless
You've NEVER seen a bride move like this before... and her new husband is probably feeling VERY happy with his new wife right now!
Hit play on the video below to see professional dancer Renata Bresciani showcasing her moves in a special dance routine to her groom on their wedding day - performing to everything from Marvin Gaye to Beyonce!
It's an amazing moment for the couple and the groom's reaction, as Renata says, is pretty much priceless...
I also surprised my husband on our wedding day with a performance featuring some of my amazing bridesmaids that I have been friends with for 12+ years. It was a major production, we changed into costume and everything! My husbands reaction was priceless! <3 #VRwedding2015 #BrideDanceINSTAGRAM: @ MissRenataChoreography by: Paramount Dance Studios , Ashley Beckno and Michelle Burgos

Posted by Renata Bresciani on Thursday, October 15, 2015

You may also like...