Dave Berry & Lisa Snowdon's 11 Funniest Moments Of 2014
15 December 2014, 11:09 | Updated: 4 December 2017, 11:10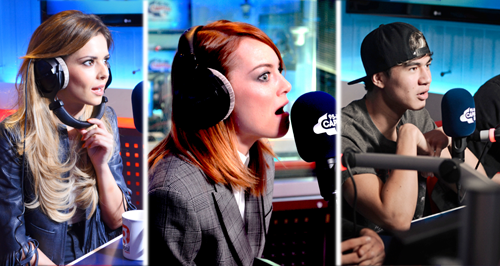 From Nicole Scherzinger milking a goat to Enrique joining Tinder, these are the best bits of Capital Breakfast with Dave & Lisa this year.
Dave Berry and Lisa Snowdon have been joined in the Capital studio by many guests over the course of 2014, and they've provided us with some unforgettable moments! We've had the impossible task of picking just 11 of the best of them, so here we go!
Butt Stick - "It's butter... in a stick!"
Going global with Dave's epic invention, Capital Breakfast launched 'Butt Stick' earlier this year. It's roll on butter in a stick! The world's hottest celebs got right behind it with our star-studded TV advert.
Nicole Scherzinger milking a goat!
Introducing Betty the goat to Capital Breakfast. Dave and Lisa got former X Factor judge Nicole Scherzinger to milk an actual goat in the name of Butt Stick... Yes, Butt Stick! Butter - in a stick, and you need milk to make butter...
Vin Diesel covers Sam Smith's 'Stay With Me'
Doing what Capital Breakfast does best, Dave and Lisa got Hollywood movie star, and all around hard man Vin Diesel to sing Sam Smith! And turns out he's a huge fan of the song, going on to post a full version of the cover to his very own Facebook.
We take Taylor Swift up The Shard
In the name of Global's Make Some Noise Day, Taylor Swift joined Dave and Lisa up the top of The Shard to set a terrifying challenge. Whoever raised the least amount of money for our new charity, would have to clean the windows at the top of the UK's largest building... From the outside!
5SOS address the #haters...
The lovely 5 Seconds Of Summer boys joined Dave and Lisa in the Capital studios, and as lovely as they are, there are always haters! Capital Breakfast gave Ashton, Calum, Luke and Michael a chance to respond to some of those pesky trolls...
Ed Sheeran performing as 'The Lego House Band'
Doing what Ed Sheeran does best, Ed gets his guitar out and performs live in the studio taking requests. And it's simply brilliant.
Cheryl gets interrogated!
Feared by many a Capital Breakfast guest, Dave & Lisa's interrogation sees Cheryl Fernandez-Versini in the spotlight as Dave and Lisa turn down the lights, and turn up the heat!!
Emma Stone meets former Spice Girl Mel C and FREAKS OUT!
When Emma Stone and Andrew Garfield came in to promote their latest movie, 'The Amazing Spider-Man 2', little did the movie stars know what we had in store... Filling in for Dave and Lisa, Greg Burns and Kat Shoob surprised Emma with a special call from her childhood hero - former Spice Girl Mel C!
Enrique Iglesias joining Tinder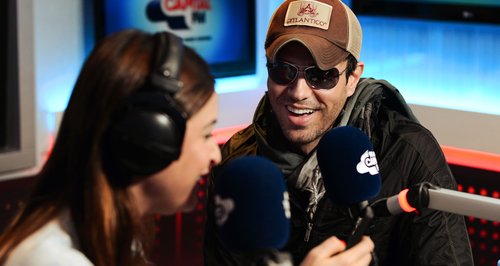 If there's one man that we knew would excel at Tinder, it's Enrique Iglesias! And we weren't wrong! Listen as Enrique turns on the charm as we signed him up to the dating app.
Liam Neeson performing Nicki Minaj's 'Anaconda'
If you thought Vin Diesel covering Sam Smith was the best thing you'd ever seen, then just wait until you witness 'Taken' star Liam Neeson cover Nicki Minaj's 'Anaconda', #EPIC!
5SOS break the Internet with kittens!
Possibly saving the best until last, Dave and Lisa surprised 5 Seconds Of Summer with some furry friends. Yes, we put 5SOS together with kittens, and the Internet nearly exploded.
You May Also Like…