GOT's Bran Stark Has Enrolled At Uni & ALL The Freshers Are Freaking Out
22 September 2017, 12:28 | Updated: 4 December 2017, 11:10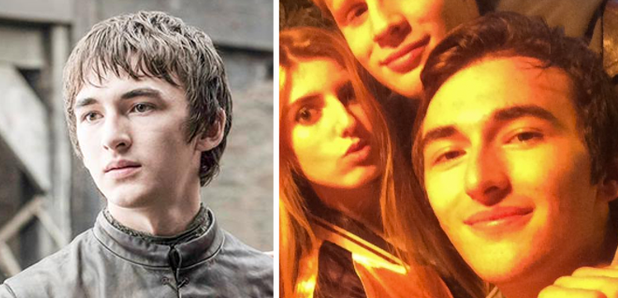 Imagine sitting in a lecture and an actual flippin' Stark just waltzes in?!
That is basically what happened this week as Isaac Hempstead Wright a.k.a Bran Stark enrolled at Birmingham University. Of course when the students found out the Three-Eyed-Raven was rockin' up on campus, it caused quite a stir.
> Even if you've got the intelligence of Hodor, you should still be able to download our app with a tap of this link.
Usually found in the perilous land of Westeros, the West Midlands uni should be an absolute cake-walk.
The HBO star is apparently studying Mathematics...yaaaay, now he'll be THE go-to guy to keep count of how many Thrones characters die per season!
> Game Of Thrones Are Casting For New Characters For Season 8 & Here's What We Know
Of course, the Birmingham students have sent Twitter into meltdown as news spread that the Winterfell legend is out and about in the city:
Bran Stark is a fresher at my uni... he studies maths..... imagine being wrecked at fab and just bumping into the three eyed raven ello

— (@starra_r) September 20, 2017
The whole uni is buzzing about Bran Stark being a fresher, see you at snobs kid

— Hanah (@arctic_hanah) September 20, 2017
Hold the bloody Hodor! BRAN STARK IS NOW A FRESHER AT UNI OF BIRMINGHAM IN MY BLOODY COLLEGE!! *hand fan* Right, off to stalk the Maths labs pic.twitter.com/Zp5VXzrcwL

— Kate Wright (@Wrightgal80) September 21, 2017
My sister goes to uni with bran stark, went on a night out with him yesterday

— JO/SH (@JoshWhitley6) September 19, 2017
Let's just remember THE moment Ed Sheeran descended on Westeros shall we?