Try Not To Laugh Watching Bradley Walsh Cracking Up At Hilarious Questions On The Chase
25 April 2017, 13:32 | Updated: 4 December 2017, 11:10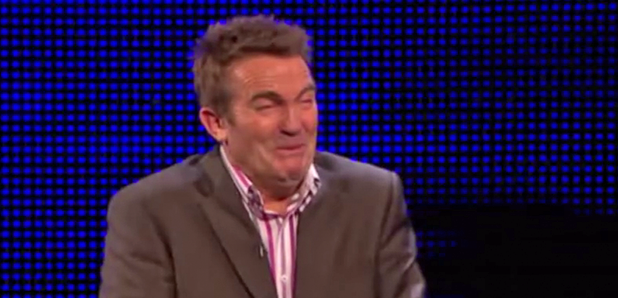 We laughed in about 0.4 seconds!
When you watch The Chase, you expect to see tough questions, genius chasers and a charming host in Bradley Walsh. What we hadn't bargained for was how much some of those 'tough questions' would actually make us cry with laughter.
Although no matter how much we cracked up, it wasn't as much as a certain Mr Walsh. Just try not to laugh when you watch this amazing compilation of his funniest moments. We bet you can't do it...
Some of those questions though! The researchers on the show must have a right old laugh when they stumble upon one of them and know straight away that they've got some TV gold in the making.
Even the chasers spend half the time laughing their heads off - it's a wonder that they even manage to get through the recording of a whole show!
You may also like...