Blac Chyna Just Made A BIG Claim About That Man She Was Kissing In Those Leaked Photos
28 October 2016, 17:31 | Updated: 4 December 2017, 11:10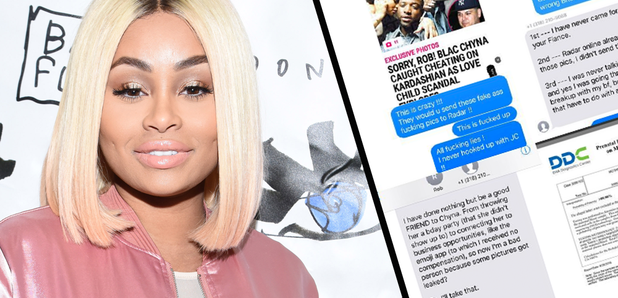 Things are starting to get seriously dramatic right now...
Blac Chyna and Rob Kardashian haven't exactly had the smoothest relationship so far.
The pair, who have a baby girl on the way, have been through break up rumours, accusations of violence and more.
But most recently, photos emerged of Blac Chyna kissing another man and it's all kicked off!
The man in the photos, named Pilot Jones, is now being accused by Blac Chyna of trying to extort her.
The reality star took to Instagram to share some recent communication between the pair...
Chyna has claimed that Pilot is actually gay and the photos were taken in order to make his ex boyfriend jealous a few years ago.
She stated that she believes that Pilot shared the photos in order to extort money from her.
Pilot Jones claims that he is owed money for introducing Blac Chyna to the debvlopers and business people who put her hugely successful Chymoji app together.
To prove the exortion case, Chyna also shared the email which shows Pilot Jones contacting a lawyer to discuss being compensated for her Chymoji app.
This whole thing has gotten really messy and people have even claimed that Pilot could actually be the father of Blac Chyna's baby, even though Rob Kardashian was confirmed as the father following a paternity test.
There is sure to be more twists and turns in this whole saga.
How will Blac Chyna manage to deal with all of these things once she's had her baby, which is due shortly?
You may also like...