There's A Hidden Skull Theme In This Year's Big Brother House & Almost No One Spotted It
1 June 2017, 12:09 | Updated: 4 December 2017, 11:10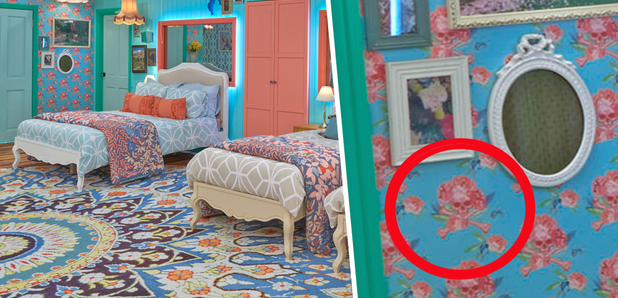 All may not be as bright and lovely as it seems in the Big Brother house this year!
With the latest Big Brother series kicking off tonight, producers released some pictures from inside the house and they've certainly kept along with the 'British culture' theme.
But as always with BB, not everything is as it seems because whilst the majority of the house actually looks quite nice, there are a few hidden suggestions which give us a major hint that producers have a few evil things planned for the series.
> Big Brother 2017 Is Letting YOU Choose This Year's Outrageous Housemates & Here's How...
Whilst this may just look like a standard Big Brother bedroom with patterns covering almost every surface...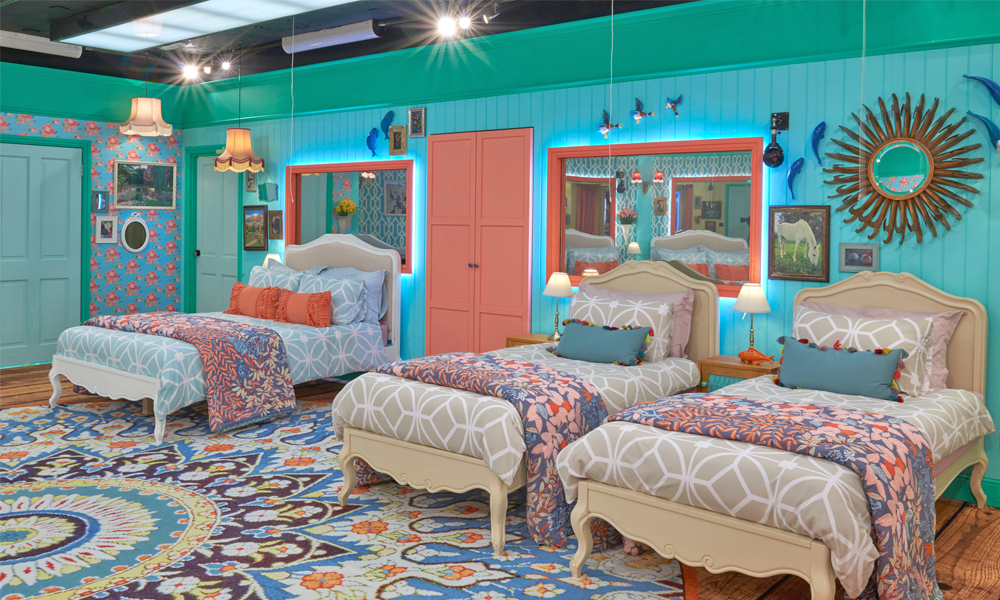 (Pic: Channel 5)
...we noticed that what seem to be flowers on the wall are atually skull and cross bones!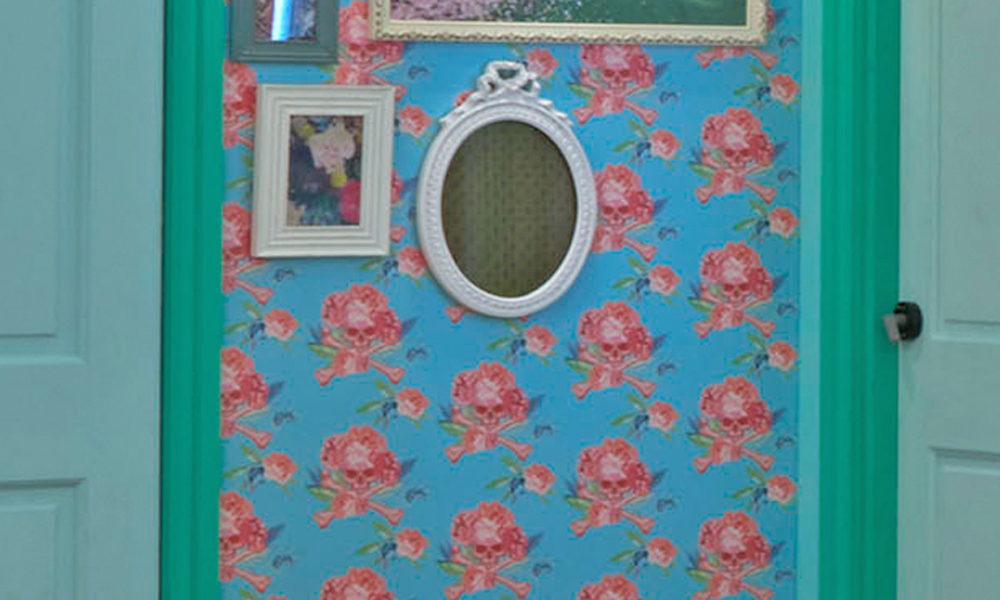 (Pic: Channel 5)
Taking a look at the main living space reveals an outdoorsy-feel with fake grass, stone cobbles and what appears to be shops making the housemates feel like they're far from indoors...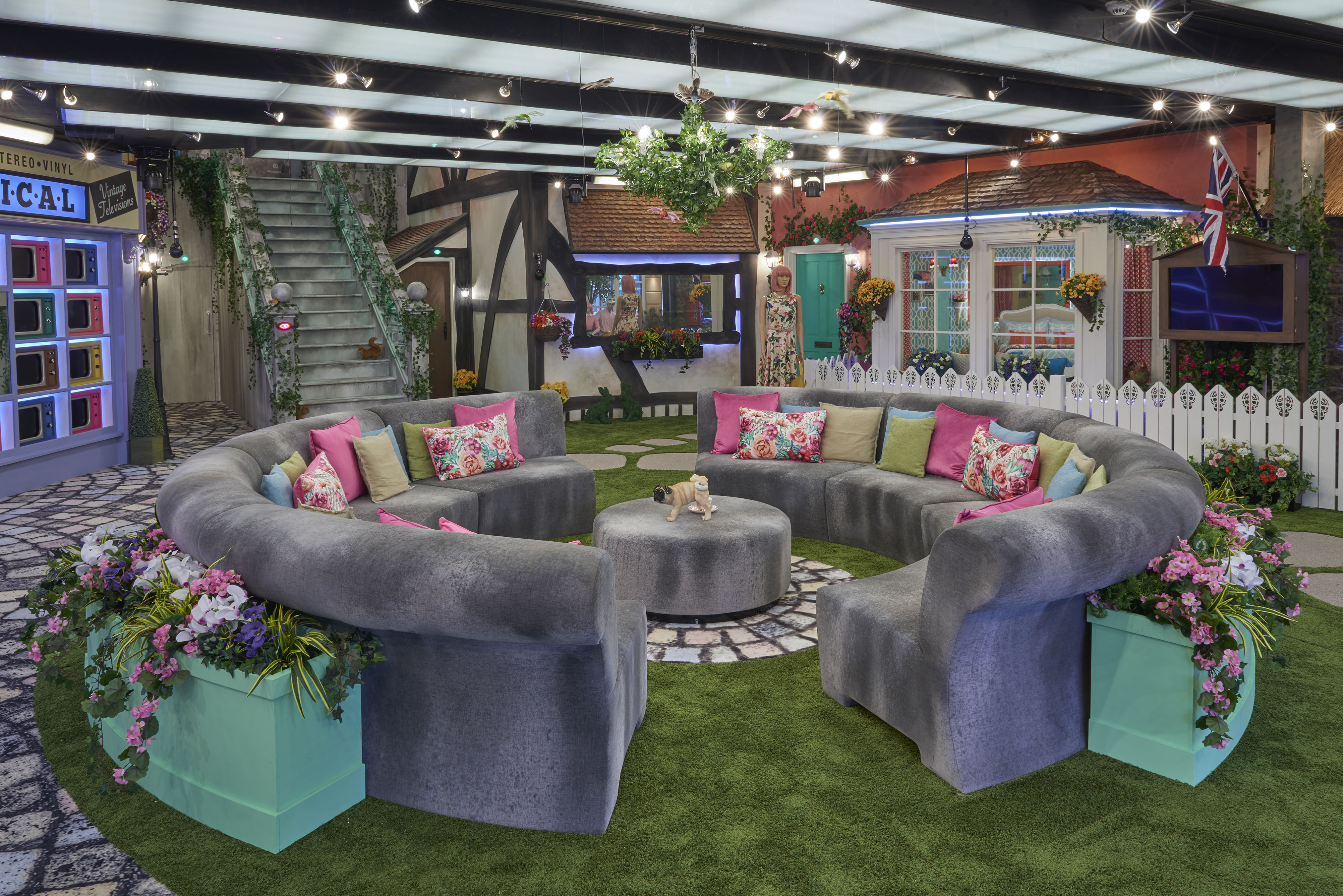 (Pic: Channel 5)
...but once again we spotted that recurring skull theme on the fence panels...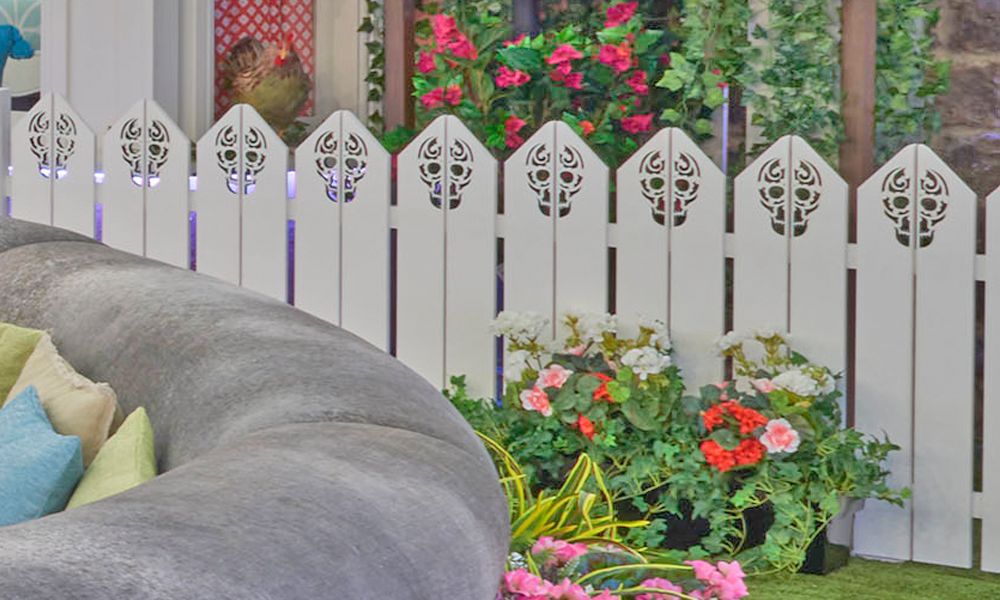 (Pic: Channel 5)
So what have BB got planned for this year's new recruits then? Are they going to be subjected to some dark Big Brother twists? We sure hope so!
The rest of the house has also had a 2017 make over and looks completely different to anything we've ever seen before.
The Bathroom/Beauty Parlour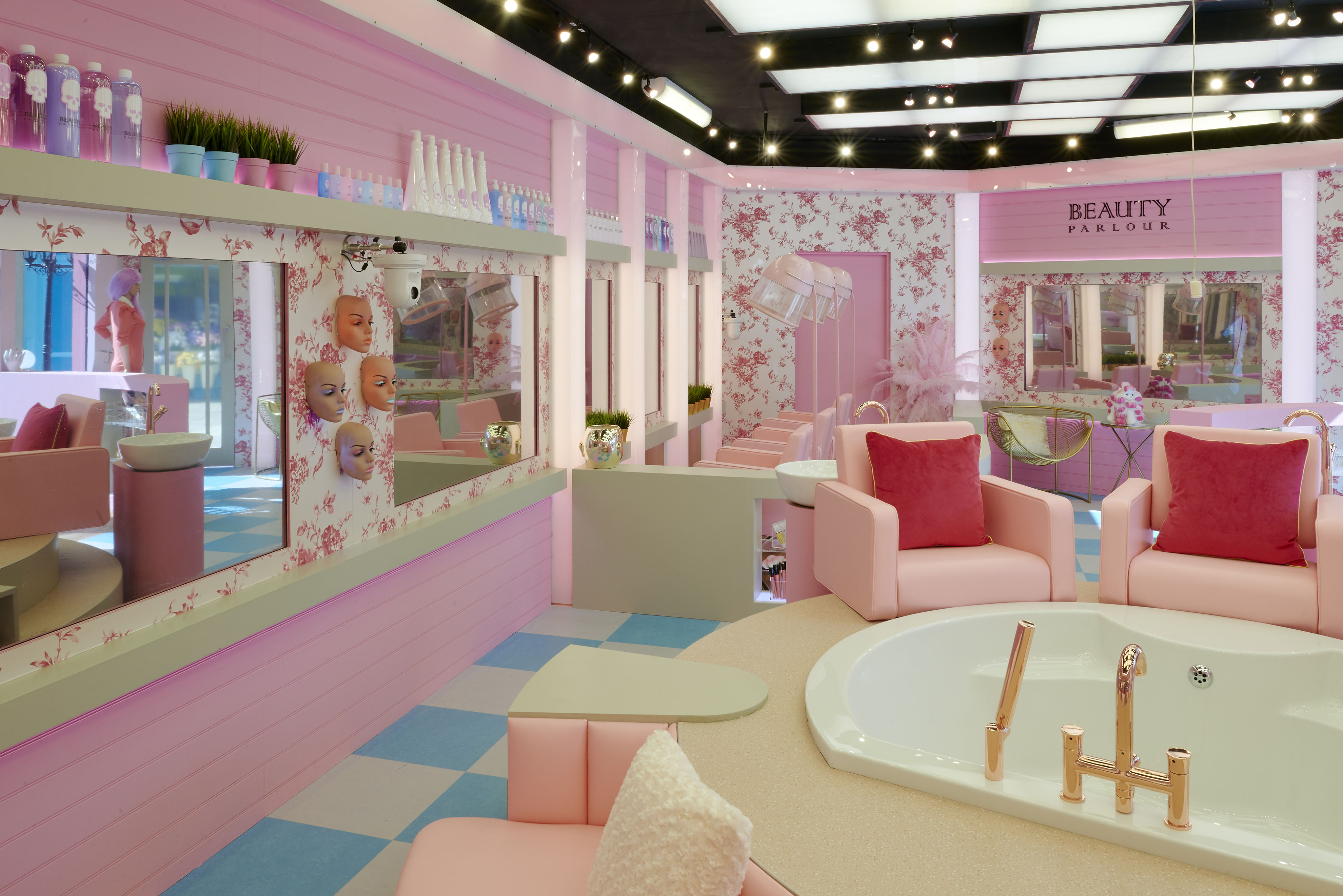 (Pic: Channel 5)
Another Bedroom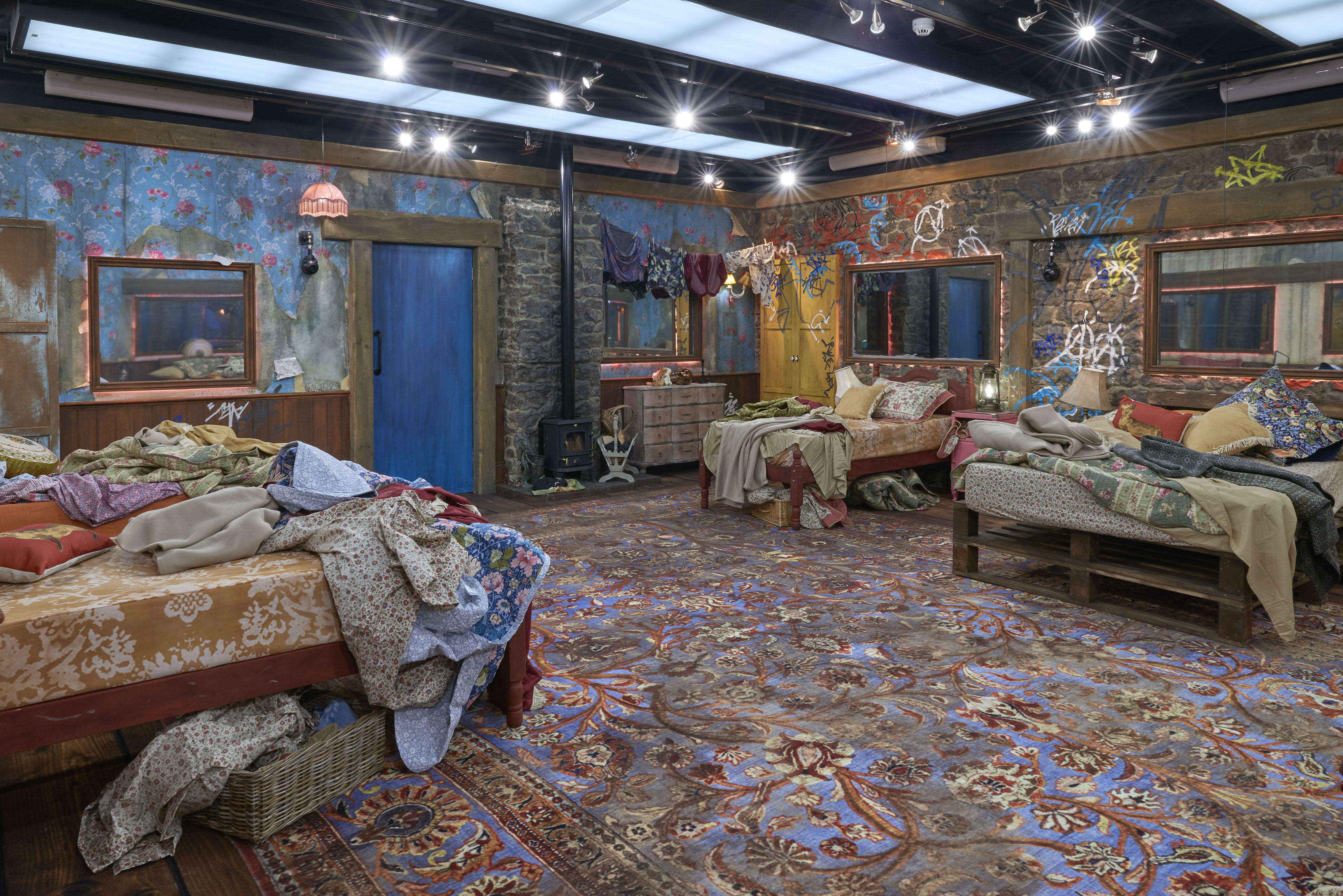 (Pic: Channel 5)
The Garden
(Pic: Channel 5)
The Dining Area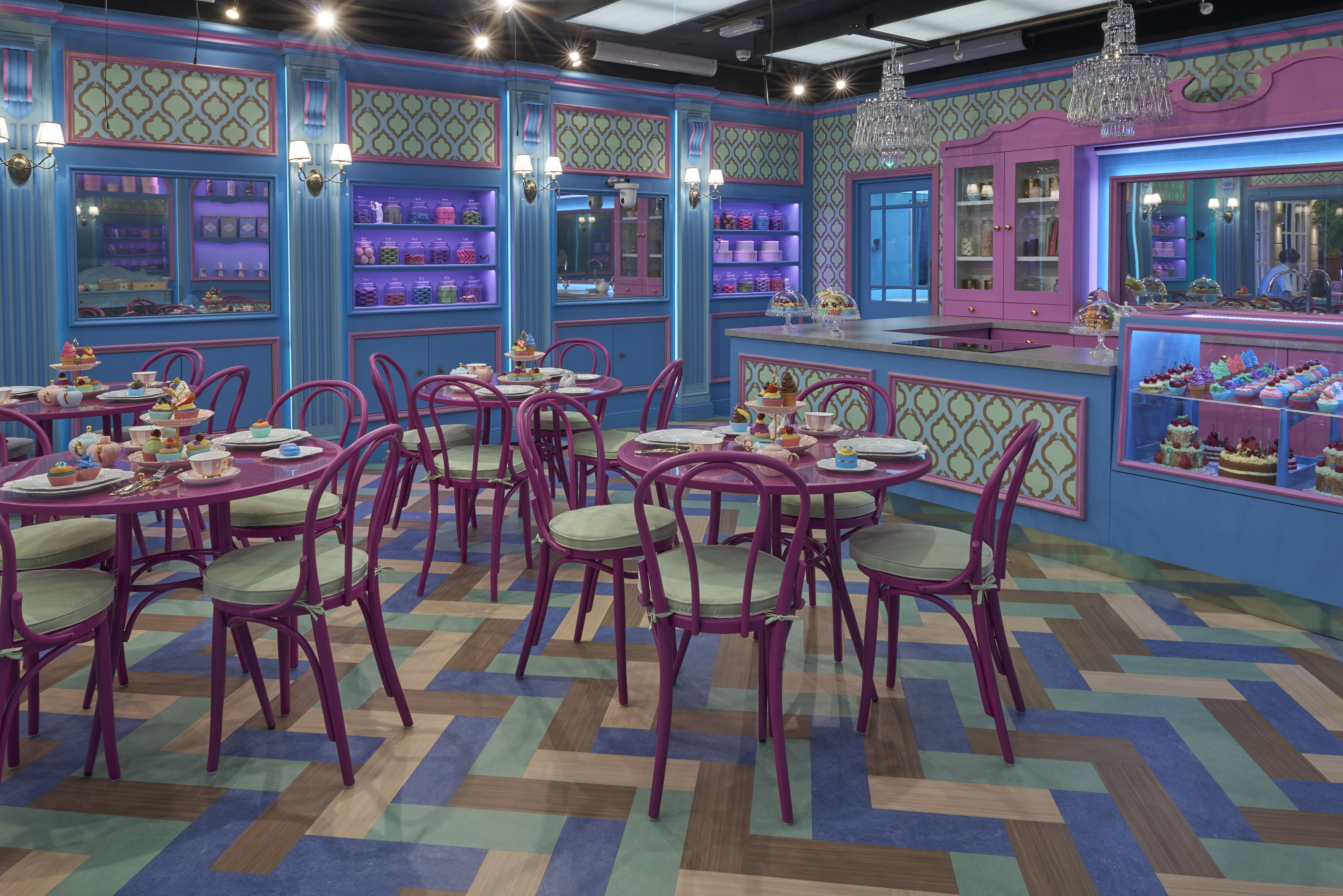 (Pic:Channel 5)

The eighteenth series of Big Brother kicks off tonight (Monday 5th June) and you're gonna have the chance to vote for who actually makes it into the house on opening night for the first time! Sounds good to us!
You may also like...