Bosses Admit Big Brother May Move Abroad To Compete With The Huge Success Of Love Island
6 July 2017, 17:33 | Updated: 4 December 2017, 11:10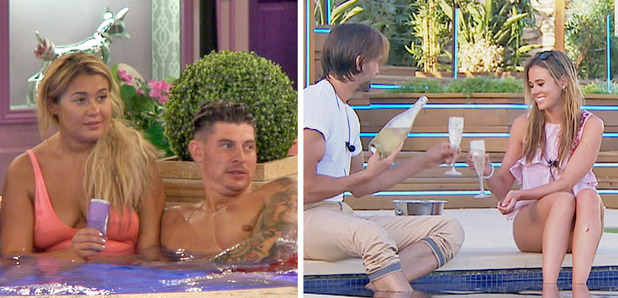 Would this give the show better ratings agains their rival?
2017 has undoubtedly been the year of Love Island. People have been talking about the show non stop and can't get enough of the latest gossip from the villa.
With Big Brother on at the same time, there has been a battle of ratings behind the scenes and all the reports suggest BB is trailing behind it's warmer weathered rival.
> Awk! Big Brother's Savannah Hints She Spent The Night With Justin Bieber & Literally NOBODY Believes Her
Filmed in Hertfordshire, Big Brother has been a staple of British TV for more than a decade, but the grip of Love Island has undoubtedly taken over this year and now BB bosses are contemplating moving abroad in order to see an improvement in their fortunes.
Speaking to the Daily Star, Peter Salmon, the Chief Creative Officer at Endemol (who make the show) admitted, "I think Love Island has been sensational. If Big Brother is not on top form, we have to keep changing it. You have got to get at it creatively to think what its next manifestation will be."
When he was quizzed specifically about whether bosses would contemplate moving the filming location abroad, he replied, "Listen, we should not rule anything out."
So could the famous Big Brother house be moved from one of England's lovely counties to a sun-soaked European coastline?
With housemates being booted out, getting together and then more being chucked in out of the blue, it's been an eventful few weeks for the long running show, but with ratings reportedly sinking, bosses are determined to do something to sort it out...so watch this space!
During this series of BB, there was even a surprise intruder who gave housemates a fright...