"Ett, Två, Tre!" 11 Reasons Sweden Is The New Home Of EDM
10 July 2015, 07:00 | Updated: 4 December 2017, 11:10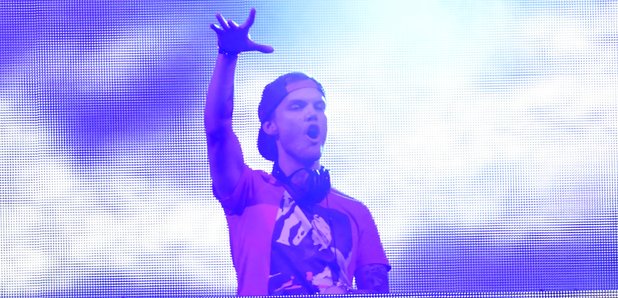 There must be something in the water over in Sweden, because the Scandinavian country is pumping out some serious dancefloor fillers!
Countless Big Top 40 chart hits and about a billion moves busted on dancefloors - our favourite Nordic country has been massively influential on the evolution of house and electronic dance music over the past decade.
Avicii
Avicii, whose real name is Tim Bergling, has exploded out of Stockholm to become one of the world's BIGGEST DJs! From his epic residency at Las Vegas' huge XS Nightclub, to his monthly show right here on Capital - Avicii is proof that Sweden is a breeding ground for incredible talent.
> Re-live Avicii's INSANE Summertime Ball set in FULL!
Swedish House Mafia
The clue's in the name - but these three DJs could just be responsible for putting Sweden on the map (in a house music sense, anwyay...). Axwell, Sebastian Ingrosso and Steve Angello may have parted ways in 2013 - but not before creating some EPIC tunes! The electro-trio topped the chart with their huge John Martin track 'Don't You Worry Child', as well as filling dancefloors with collaborations featuring Pharrell Williams, Knife Party and this CLASSIC with Tinie Tempah.
Alesso
Alesso, whose real name is Alessandro Lindblad, is only 24-years-old, but he's already worked with some of the biggest artists in the world - from Calvin Harris and David Guetta, to OneRepublic and Usher!
Axwell
Ʌ

Ingrosso

Two of the three founding members of Swedish House Mafia hooked back up in 2014 to carry on creating so insanely catchy EDM tunes. Axwell (Sven Axel Christofer Hedfors) and Sebastian Ingrosso first performed as a duo in New York last summer.
Galantis
This Swedish duo, consisting of Bloodshy and Style Of Eye not only create killer tunes, their videos are also pretty special. Forget Daft Punk with their metallic spacesuits - 2015 is all about crazy cat heads! If you're wondering why their songs are so catchy, it's possbly because Bloodshy was formerly part of Miike Snow, who won a GRAMMY for writing Britney Spears' anthem 'Toxic'!
Tove Lo
You might recognise her from Alesso's EPIC reworking of 'Heroes (We Could Be)' , but Tove is a star in her own right! Her single 'Stay High' was a huge track in summer 2014, and her debut album, 'Queen Of The Clouds' dropped later that year.
Eric Prydz
He might be making it big in LA right now, but Eric Prydz is undoubtedly Swedish! In the mid-noughties, Eric Prydz's songs were guaranteed to fill any dancefloor in a 10-mile radius. The Pink Floyd remix "Proper Education", instrumental smash "Pjanoo" and number 1 single "Call On Me" are all huge tunes which are still massive today,
Måns Zelmerlöw
He's the hunky producer/vocalist that captured the hearts of an entire CONTINENT! Måns came fifth in the Swedish version of Pop Idol back in 2005 - and a decade later he went from pop wannabe to kickass DJ!
Steve Angello
The last founding member of the Swedish House Mafia, Steve Angello was also responsible for huge late-noughties hits 'Tell Me Why' and the perennial remix of 'Show Me Love'.
Basshunter
Oh come on, you KNOW this is really high on your guilty pleasures list! Jonas Erik Altberg, or Basshunter as you probably remember him, was responsible for some of the catchiest dancefloor fillers of the past decade! His biggest hit, 'Now You're Gone' has been viewed an impressed 169 MILLION times on YouTube!
CAZZETTE
Here's a new one for you if you're DYING to be the first of your mates to discover new music! CAZZETTE are yet to break out of Scandinavia and have an international chart success, but the duo have already supported Avicii on tour in the UK - watch this space!