The Most Iconic Song Lyrics Of 2013
20 December 2013, 09:25 | Updated: 4 December 2017, 11:10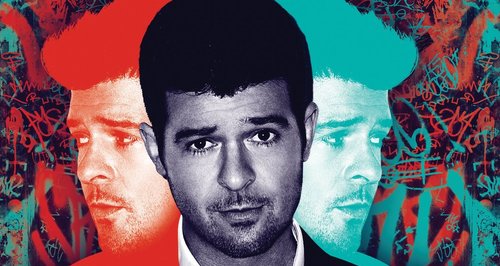 Find out which lyrics we just couldn't get enough of over the past twelve months.
2013 hasn't just provided some of the biggest songs of the last decade, but it's also given us some truly memorable lyrics.
Sure, there's those catchy words that everyone can't stop singing on their way to the club or in their head during their morning commute.
But Capital has taken a look at 13 tracks which showcase the artist/songwriters talent for putting their emotions down on paper and then into song.
Lady Gaga, Eminem, One Direction and Little Mix all feature. Take a look and listen back to some of our favourite's from this year.
John Newman - 'Love Me Again'

"It's unforgivable. I stole and burnt your soul. Is that what demons do?"
Eminem - 'Rap God'

"Let me know when it occurs to you. While I'm ripping any one of these verses diverse as you. It's curtains, I'm inadvertently hurtin' you."
Jay-Z - 'Holy Grail'

"Bright lights is enticing but look what it did to Tyson. All that money in one night, thirty mill for one fight. But soon as all the money blows, all the pigeons take flight."
Robin Thicke - 'Blurred Lines'

"OK now he was close, tried to domesticate you. But you're an animal, baby, it's in your nature."
Jessie J -'Thunder'

"You make my hands shake. I watch the glass break. Around my guarded heart tonight."
Lady Gaga - 'Applause'

"Pop culture was in art, now art's in pop culture in me."

Katy Perry - 'Roar'

"I stood for nothing. So i fell for everything."
Little Mix - 'Little Me'

"Tell her she's beautiful, wonderful, Everything she doesn't see."
Miley Cyrus - 'Wrecking Ball'

"I never meant to start a war. I just wanted you to let me in. And instead of using force. I guess I should've let you win."
Daft Punk - 'Get Lucky'

"Like the legend of the phoenix. All ends with beginnings. What keeps the planet spinning. The force of love beginning."
One Direction - 'Story Of My Life'

"Written on these walls are the colours that I can't change. Leave my heart open but it stays right here in its cage."
Lorde - 'Royals'


"But every song's like gold teeth, grey goose, trippin' in the bathroom. Blood stains, ball gowns, trashin' the hotel room."
Justin Timberlake - 'Mirrors'

"And now it's clear as this promise. That we're making two reflections into one."