From Actors To Supermodels: The 17 BEST Celebrity Music Video Cameos EVER
3 November 2015, 14:26 | Updated: 4 December 2017, 11:10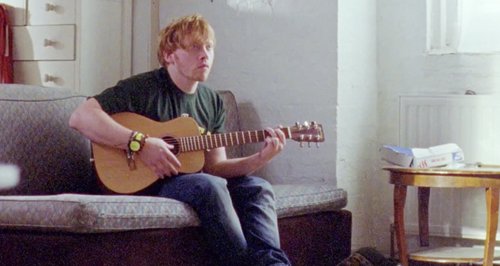 It blows our mind when the world's biggest celebs enter the music world - and here are our favourite ever examples of music videos adding serious star power!
We do love seeing a surprise celebrity pop up where we least expect them to, and it turns out a LOT of them have done cameos in music videos - who knew? Check out our pick of the best, below:
Kylie Jenner in Tyga's 'Dope'd Up'
(NB. this video does contain swearing and offensive language)

Megan Fox & Dermot Monaghan in Eminem & Rihanna's 'Love The Way You Lie'
Rupert Grint in Ed Sheeran's 'Lego House'
Chris Messina & Dianna Agron in Sam Smith's 'I'm Not The Only One'
Scarlet Johansson in Justin Timberlake's 'What Goes Around'
Alexander Skarsgard in Lady Gaga's 'Paparazzi'
Jennifer Love-Hewitt in Enrique Iglesias' 'Hero'
Anna Kournikova in Enrique Iglesias' 'Escape'
Mischa Barton in Enrique Iglesias' 'Addicted'
Pamela Anderson in Kanye West's 'Touch The Sky'
Sacha Baron Cohen as Ali G in Madonna's 'Music'
Ben Affleck in Jennifer Lopez's 'Jenny From The Block'
Melissa Joan Hart in Britney Spears' 'You Drive Me Crazy'
Ben Stiller in P Diddy's 'Bad Boy For Life'
Christopher Walken in Fatboy Slim's 'Weapon of Choice'
Eva Mendes in Will Smith's 'Miami'
James Van Der Beek in Kesha's 'Blow'
You may also like...