Bella Thorne Literally Gets Paid Double Your Yearly Wage For Every Instagram Post
12 April 2018, 12:24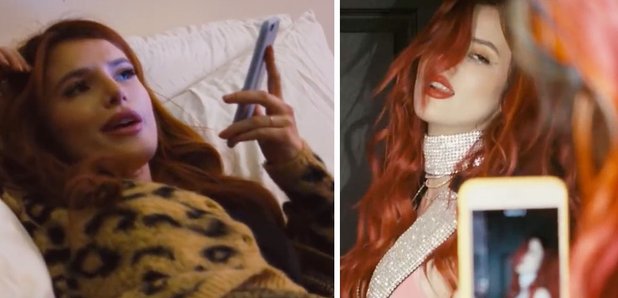 Reconsidering all our life choices right now.
If you've ever wondered how much celebrities get paid for their sponsored posts on Instagram, you won't be surprised to learn it's a LOT… but even we were surprised to find out how much Bella Thorne is making for every single snap she posts.
Blac Chyna's 18 Year Old Boyfriend Just Proposed To Her Via His Instagram
In her new documentary with Vogue, Inside The Life Of Bella Thorne, Bella revealed that she gets an insane $65,000 for posting a single sponsored picture to her 17.3 million followers.
Yes, that works out at around £46,000 – so pretty much double your average yearly salary. For ONE picture.
Bella talking about her Instagram earnings is around 4min 42sec in to the 17-minute documentary. (18+ Content includes swearing and adult topics)
Bella is filmed discussing sponsored posts on the phone, revealing, "For grid posting it's $65 grand a post, For story posting it's anywhere from $10 to $20K, and for Snapchat it is the same as Insta Story."
Bella added, "Instagram is 100% a job for me. I started at 18 with literally $200 in my bank account and I bought this house a year or year and a half later, and that's all from social media. It's from studying that s**t!
"Demographics and ratios and engagement and definitely the more technical side of it. I finally hit a mill, that was a big score for me to get a million likes on a photo. For me standing in a rather body conscious dress like 'This is what they like, this is what you wanna see?! OK!' So I kind of tried to even it out."
BRB, we're off to copy all of Bella's Instagram posts and rake in that #spon money.
Download Our Fancy New App For All The Latest News And Drama