CRINGE ALERT! 12 Red Carpet Moments You'll Watch Behind Your Hands
21 February 2015, 09:00 | Updated: 4 December 2017, 11:10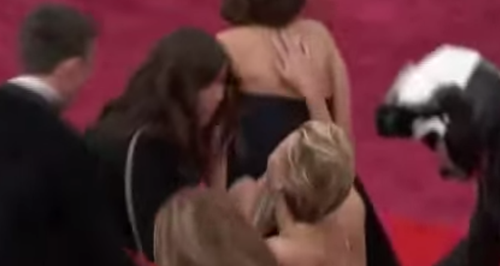 As awards show season rolls on, prepare to laugh, cringe and cry at some of the most AWKWARD red carpet moments ever...
From the BRIT Awards and the Oscars to the Grammy Awards and the MTV VMAs... we've enjoyed some SERIOUSLY cringe red carpet moments over the years.
From awkward interviews and sudden bust-ups to wardrobe malfunctions and pretty much ANYTHING Jennifer Lawrence does or says, sit back and prepare to be TOTALLY cringed out by these 12 moments the stars would rather forget.
Remember when Zac Efron TOTALLY dropped a condom on the red carpet while trying to look all slick and cool?
The Bad Neighbours star tried to get away with quietly scooping it up and avoiding the moment… did he succeed?
We LOVE the friendship between The Hunger Games stars Jennifer Lawrence and Josh Hutcherson who throw shade at each other ALL the time.
Our favourite (and totally cringe for Josh) moment came when J-Law asked about his "rash" in front of a reporter… #awkward
Note to self: NEVER try and kiss Will Smith on the lips while he's walking the red carpet. It will end badly.
Like it did for this chap… #owned:
Sasha Baron Cohen broke ALL the rules of etiquette when he spilt ashes down Ryan Seacrest's lovely tuxedo. Cue utter CHAOS...
Jennifer Lawrence has given us SO many gold red carpet moments, but her fall at the Oscars may just take the prize.
We're DEFINITELY watching this one from behind our hands…
We couldn't leave out the queen of cringe (sorry, Madge!) Madonna for her REAR-ly revealing outfit at the Grammy Awards 2015…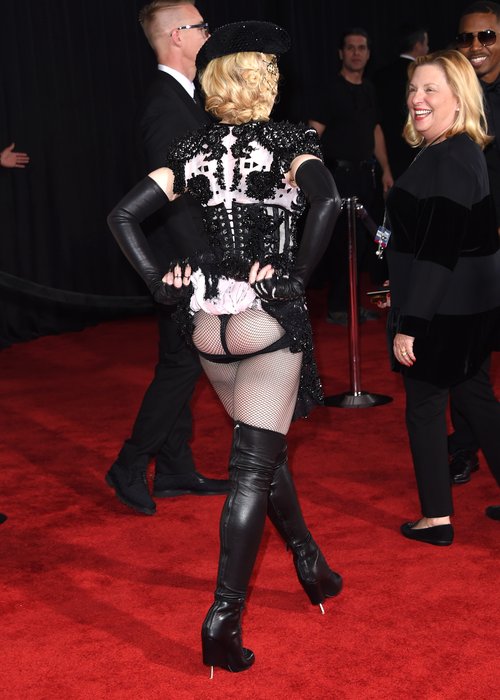 Oh dear, you know that moment when you go in for a handshake and the other person completely ignores it?
Yeah… that happened to Miley… *shakes head*
This interview with Justin Bieber from the red carpet MAY just take the biscuit for most awkward timing ever…
Remember when Shia LaBeouf decided he didn't want to be famous anymore and decided to wear a mask on the red carpet telling us so?
Which, in doing so made him even MORE famous?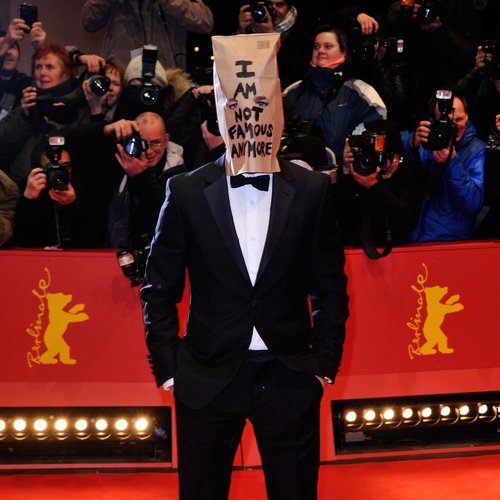 THANK YOU J-LAW. Thank you for being YOU!
Poor ol' Sarah Jessica Parker. Getting that limelight stolen…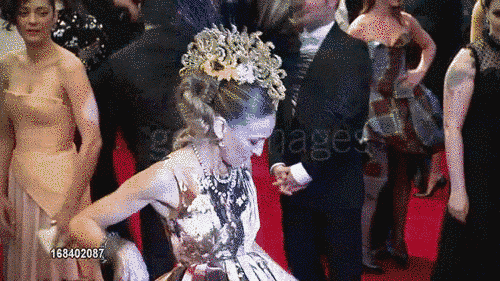 It's so cringe to watch but SERIOUSLY funny to see Hugh Jackman #owning this reporter.
See THIS is why you shouldn't try to interview someone who used to teach you P.E….
Watching Kelly Rowland trying (and failing) to ignore Jamie Foxx's not-so-low-key flirting tactic makes us giggle… and cringe.
You may also like…