WATCH: Arnold Schwarzenegger Poses As Terminator Waxwork... And TERRIFIES Fans!
18 June 2015, 13:40 | Updated: 4 December 2017, 11:10
Arnold Pranks Fans as the Terminator...for Charity
03:07
What would YOU do if you realised the Madame Tussauds waxwork next to you... was real?!
Arnold Schwarzenegger just pulled off the FUNNIEST prank on fans of The Terminator... but posing as one of his waxwork models at Madame Tussauds!
To celebrate the release of new movie The Terminator: Genisys, Arnie swung by Madame Tussauds Hollywood where he got into costume to play the T-800 killing machine once again, and terrified a LOT of fans as they posed for pictures with him.
The best bit comes when Arnie takes to the streets of Hollywood in character, spouting out some of his signature lines... and even confronting an actual Terminator street impressionist. #AWKS.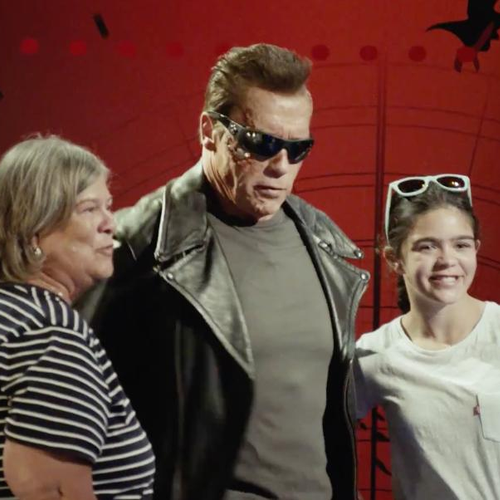 You may also like...
Check Out ALL The Latest Hit Music Videos Below: