Scientists Are Worried Apple's Wireless AirPods Could Give You Brain Damage!
12 September 2016, 10:51 | Updated: 4 December 2017, 11:10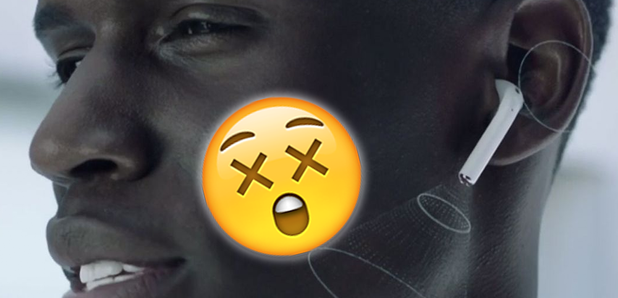 That is if you don't lose them first...
As far as controversial moves go, Apple made a pretty bold step with its new iPhone 7 range, by getting rid of the much-loved 3.5mm headphone jack!
The iPhone 7 is water resistant so that your tears can run across it after you lose your headphones

— Nathan Miller (@nathan_CCMiller) September 8, 2016
Big takeaway: Apple's headphone jack removal will mean more people play music out loud from their phones on public transportation

— Parker Higgins (@xor) September 7, 2016
*secret iPhone team meeting*
"When we kill the headphone jack, women will lose their earbuds constantly and be forced to talk to us."

— Kashana (@kashanacauley) September 7, 2016
When my bf get this lil iPhone 7, I'm taking the white piece that connect his headphones to the phone

— (@kinaya__) September 9, 2016
In its place, the tech giant are shipping some new EarPods with a Lightning connection, but in reality, they want us all to invest in wireless headphones - so they introduced us to the AirPods!
The wireless buds sit in your ears and communicate with your iPhone wirelessly, which means no more spending 7 hours every day untangling cables! (Can't be just us, surely?)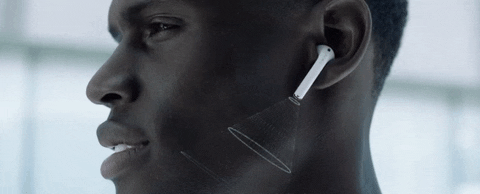 Since the gadgets were revealed in California last Thursday, they've become the subject of hundreds of memes poking fun at how quickly they'll get lost, or things they resemble...
When they pass the aux cord but you got an iPhone 7 pic.twitter.com/5WPIUNjAaP

— J (@jakessins) September 8, 2016
But, it appears that the criticism of the wireless cans doesn't just stop at the loseability (that's a word, right?) of them - scientists are worried that having something emitting microwaves so close to your head could cause brain damage!
Dr Joel Moskowitz, a professor at the UC Berekely School of Public Health, expressed his concerns to the Daily Mail, warning that "we are playing with fire".
"You are putting a microwave-emitting device next to your brain."
> Want To Turn Your iPhone 6 Into An iPhone 7? There's A Gadget For That!
"It's like we keep rediscovering that Bluetooth is harmful and trying to forget it because we don't know how to handle it from a policy standpoint. Although we don't know the long-term risks from using Bluetooth devices, why would anyone insert microwave-emitting devices in their ears near their brain when there are safer ways to use a cell phone?"

He concludes by stating that, to be on the safe side, we should carry on using corded headphones - so don't throw away that adapter if you do get an iPhone 7!
Oh, and whoever missed the trick of calling them Air Buds needs firing!
You May Also Like...