This New MacBook Pro Includes An Instant Emoji Touch Bar & Loads More Amazing Features
28 October 2016, 12:34 | Updated: 4 December 2017, 11:10
There are some seriously exciting updates on this brand new Macbook Pro...
It's been 18 months since Apple last released a big update to the MacBook Pro.
It was a pretty big change when they decided to remove the disc drive from their machines and who can forget the recent drama about the headphone jack on the latest iPhone!?
Well this brand new MacBook Pro has changed thew game once again and shows just how forward thinking Apple are...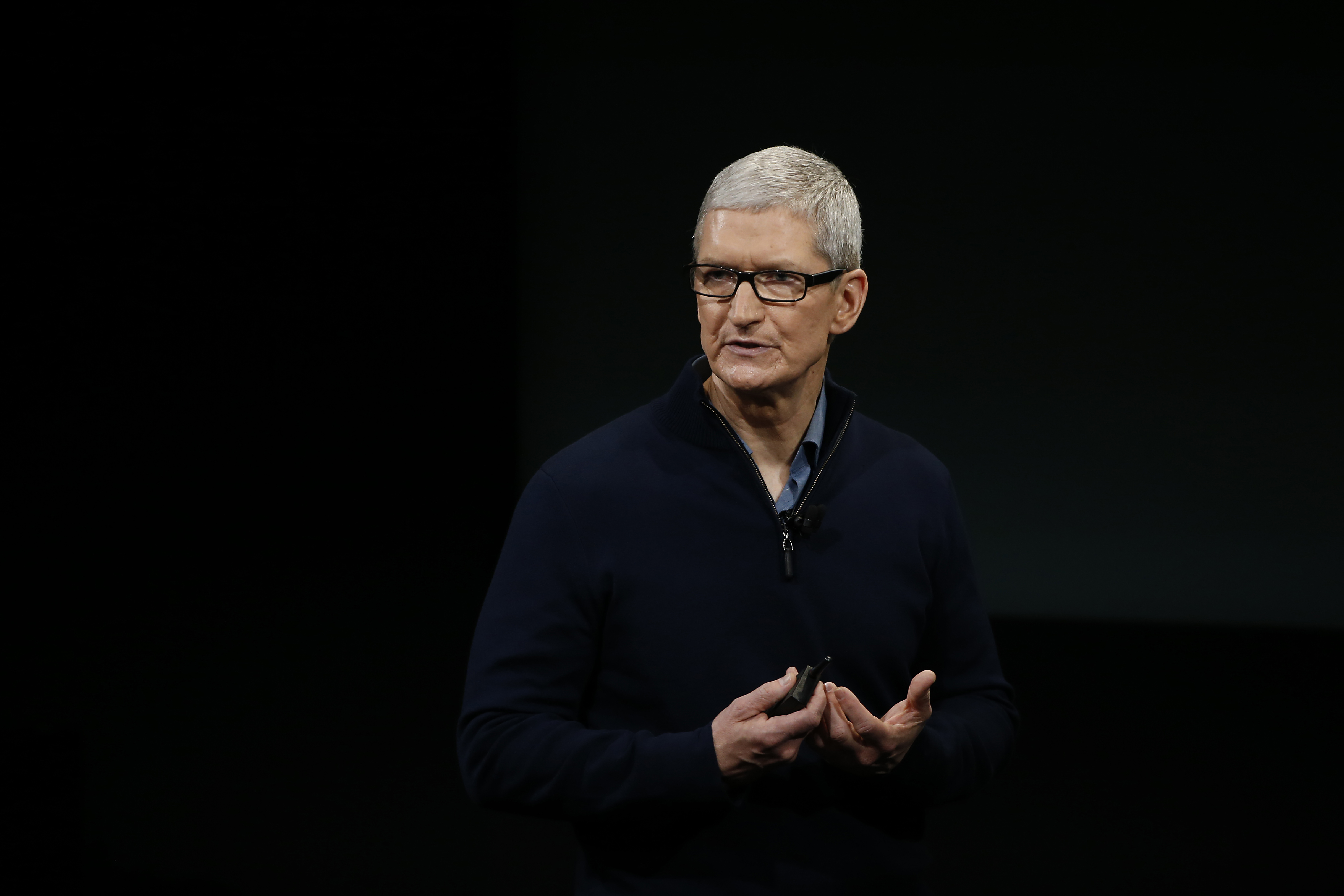 Picture: Getty
There's A New Retina Touch Screen Bar On The Keyboard!
Yes, you did read that right.
Apple have added a fully functional touch screen to the keyboard which lets you add emojis, flick through photos and completely customise to control the volume, brightness and more with incredible accuracy.
The company's senior vice president of worldwide marketing Phil Schiller said, "It's a retina display, multitouch, responding to gestures and taps. We call it Touch Bar. First it replaces the standard system functions, but it goes way beyond that. It adapts to whatever software you're using."
Picture: PA
Like The iPhone, The MacBook Pro Now Has Touch ID...
It's a piece of technology that has seriously revolutionised how we not only unlock our iPhones, but also how we pay for things and sign in to apps too.
Whilst we don't use it 100% of the time and people still get by on older iPhone handsets without it, having Touch ID on the MacBook will be a hugely exciting prospect.
Using it to pay for items and log in to websites will save users loads of time and make us all more efficient.
Who wouldn't want that right?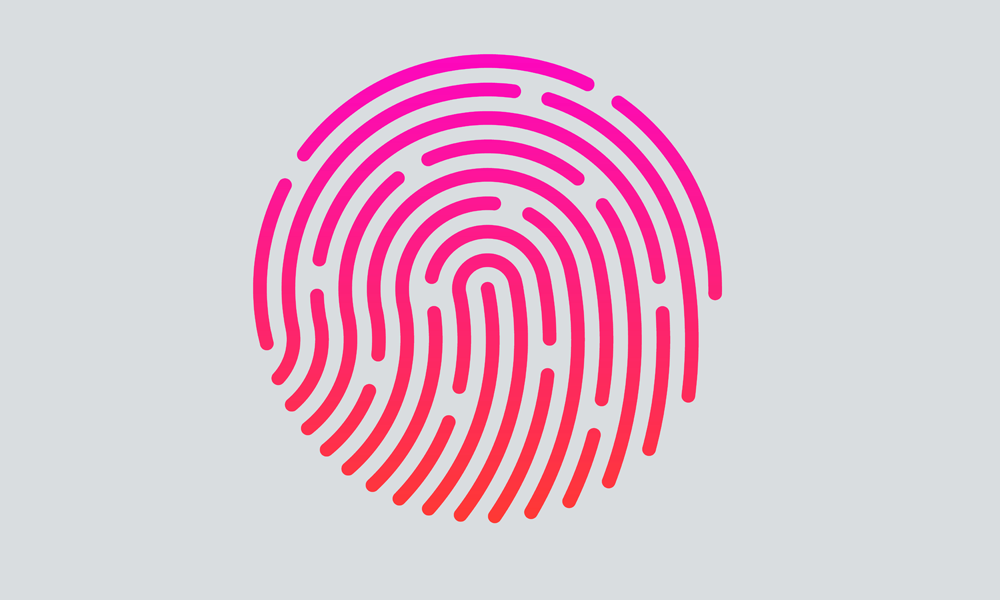 Lets Talk Sound...
Apple have said that the speakers 'have been totally redesigned to provide as much as twice the dynamic range and up to 58 per cent more volume, with two and a half times louder bass for maximum boom.'
'And they're connected directly to system power, enabling up to three times more peak power.'
Well that 's what we like to hear. Now we'll be able to get those Capital tunes blasting out seriously loud!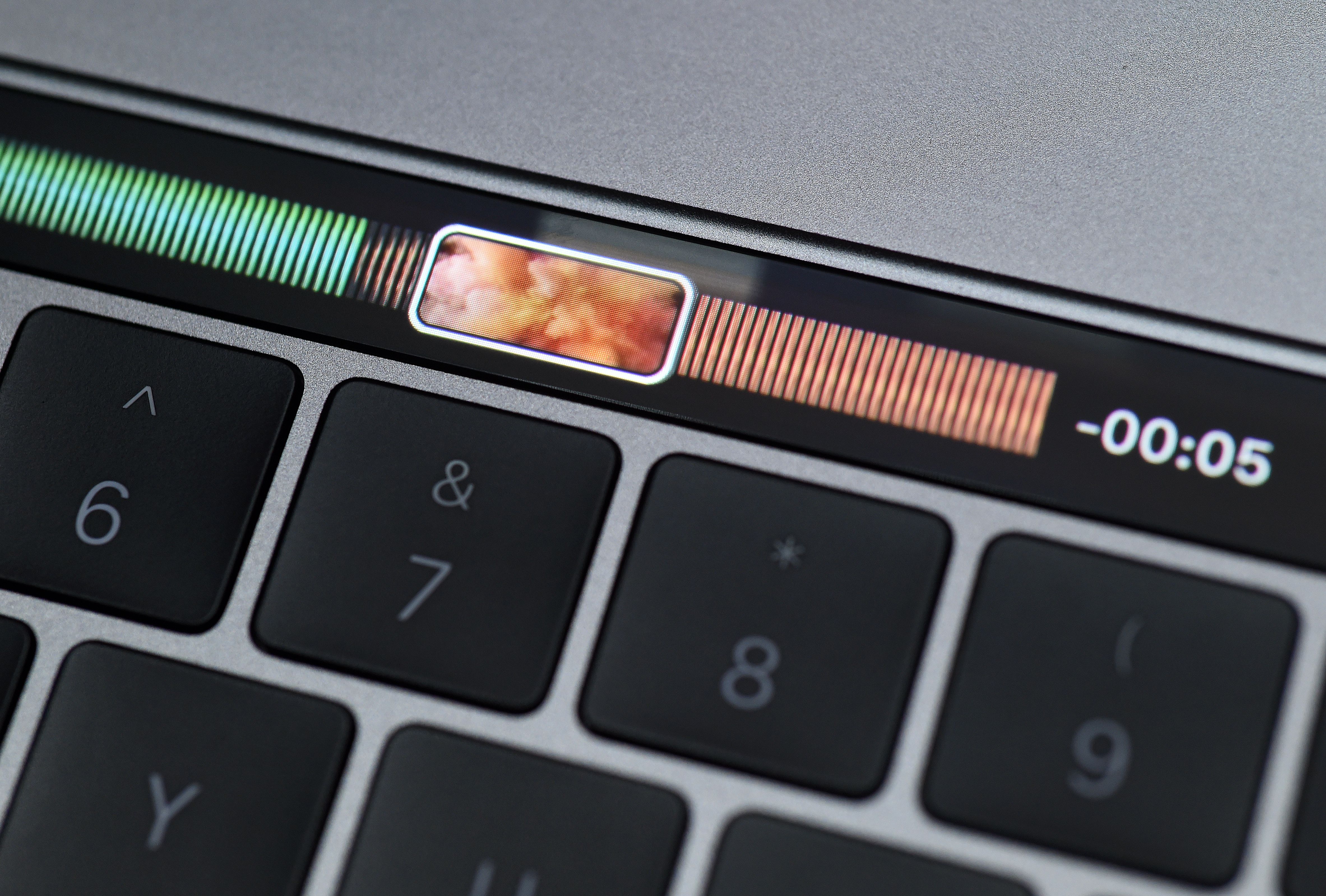 Picture: Getty
What Colours Does It Come In?
Upon launch only two colours will be available in the UK - Space Grey or Silver.
That's not to say Apple won't launch more in the future, but they generally keep everything quite traditional when it comes to the MacBook Pro.
So maybe don't expect an aquamarine version any time soon.
Some More Interesting But Technical Bits...
The new model is 11% thinner than the last one - and that was pretty thin itself!
You also get 10 hours of battery life on the new model, meaning you can take it on the road and not worry about needing a charger for quite a while.
The old 11 inch version of the MacBook Pro has been scrapped, so the 13 inch is the smallest version available.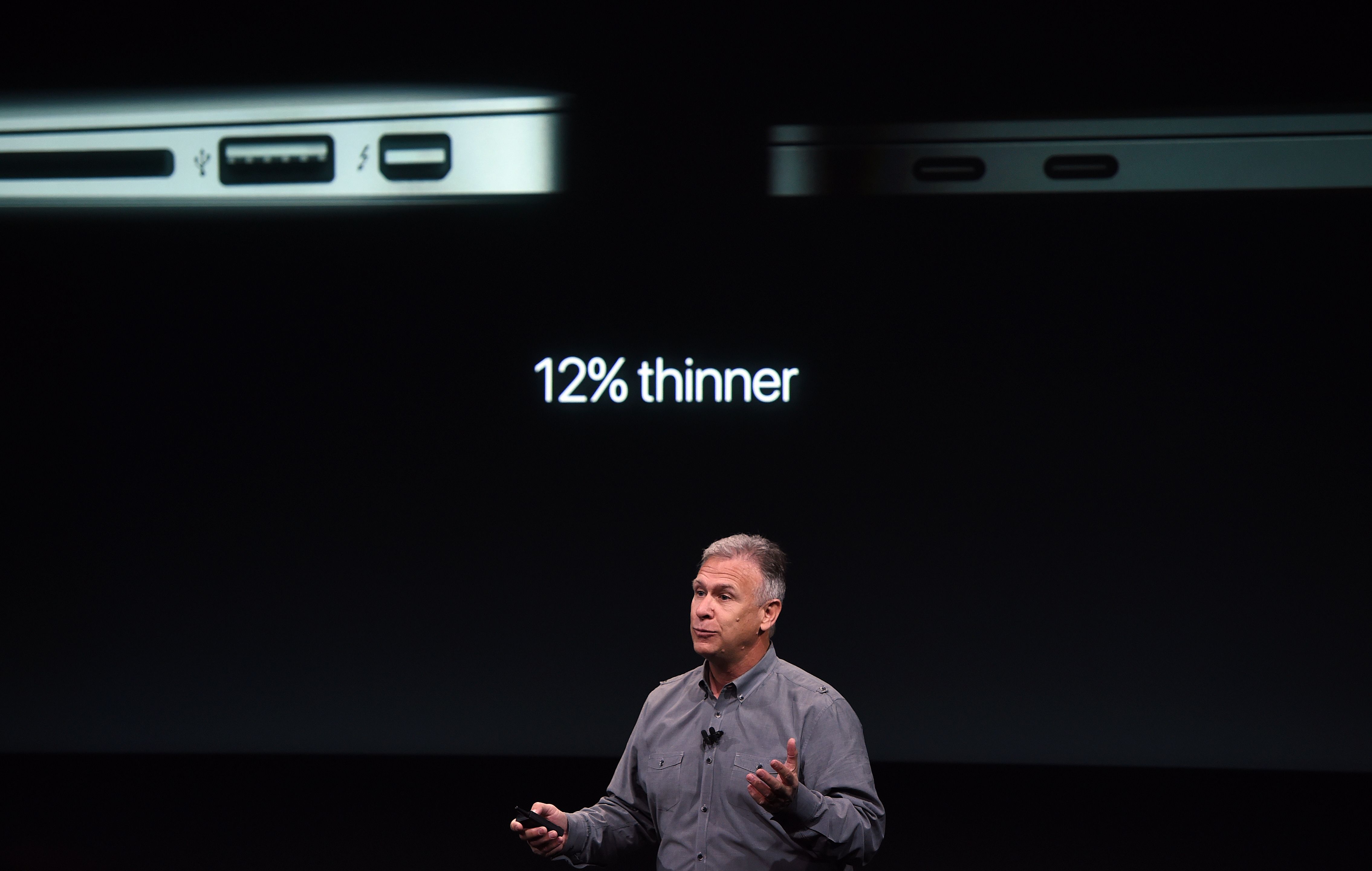 Picture: Getty
The 13 inch MacBook Pro includes dual-core versions of the Intel i5 or i7 processor, 8GB of RAM, 256GB storage and Intel's Iris 550 integrated graphics chip.
This means that gamers can look forward to 103% faster performance and also means that video editing and 3D graphics performance will also be 76% faster.
The new 15 inch MacBook Pro is a lot more powerful. It has a quad-core version of Intel's i7 processor, 16GB of RAM and 256GB storage. It also includes an AMD Radeon Pro 450 graphics chip providing 4GB of video RAM, plus 130% faster 3D graphics, 60% faster gaming and 57% faster video editing.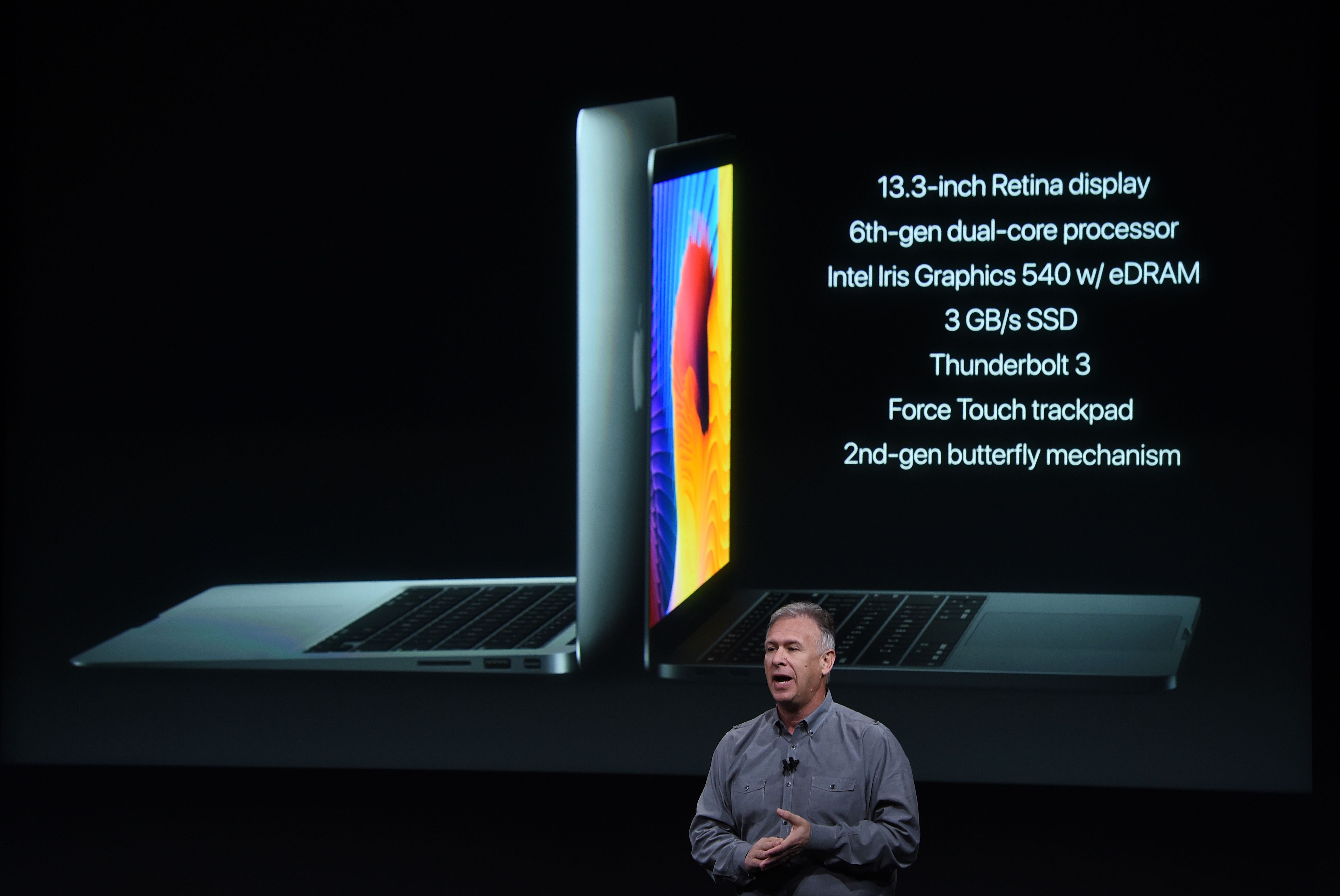 Picture: Getty
How Much Is This Going To Cost Me?
The 13 inch model is £1,449.00, £1,749.00 or £1,949.00 depending on spec.
The 15 inch model costs £2,349.00 or £2,699.00 depending on which spec you choose.
So who's rushing out to buy one right now then?

You may also like...