Fans Are Worried About Ant After Spotting Something Not Quite Right In This Insta Post
2 June 2017, 14:07 | Updated: 4 December 2017, 11:10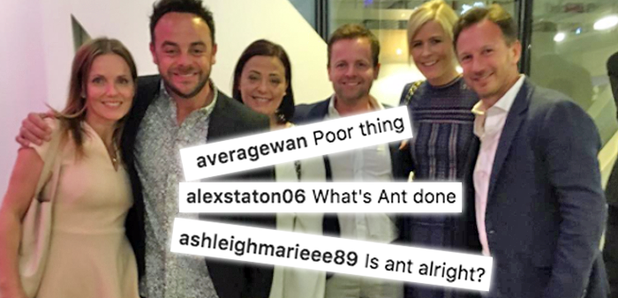 If we know Ant (and we do you know) we're sure he'll pull though!
It was only a matter of time before either Ant or Dec got an injury of some sort. After all, they are the busiest presenting duo in the world. Flying back and forth to Australia all the time, Saturday Night Takeaway and of course Britain's Got Talent, how they're not exhausted is beyond us.
Ant & Dec Forced To Step In As Technical Issue Sparks Britain's Got Talent Miming Rumour
However, it looks like all presenting magic has taken its toll on Ant as fans spotted that one half of the Geordie pair was wearing a leg brace in this Instagram snap posted by Ginger Spice, Geri Horner...
As you can see, poor Ant's leg is wrapped up in a metal brace! As you'd expect, the British public didn't waste any time in voicing their concern for Mr McPartlin.
One fan wrote, "Poor thing ant's leg" with another adding, "Is ant alright? My boys look great as always. Hope he's alright. Great picture geir, xxxxx".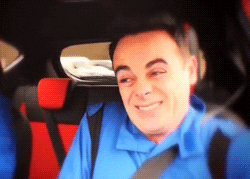 We could go on...but there are literally hundreds and hundreds of messages along the same line as those.
Ant & Dec Reveal When SMTV Is Returning & Confirm They're 'Getting The Team Back Together'
Sources have suggested that Ant simply pulled a muscle whilst working out, however the presenter's representative has reportedly declined to comment on the injury.
Injured or not, let's just take a second to appreciate what a boss Ant was for still going through the most recent episode of BGT with an injured leg, well played sir.
Whilst you're here, you might want to check out Ant & Dec's insane BRITs story too...