Former TOWIE Star Amy Childs Has Announced She's Pregnant With Her First Child!
24 October 2016, 16:59 | Updated: 4 December 2017, 11:10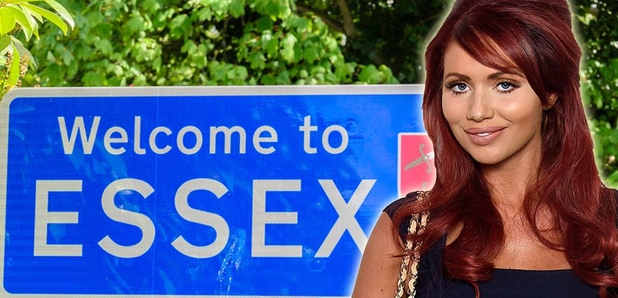 Shut up!
She burst onto our TV screens back in 2010 in The Only Way Is Essex and has also appeared on Celebrity Big Brother and The Jump.
But now Amy Childs has just announced the news that she's pregnant with her first child and she couldn't be happier!
Amy has revealed her thoughts on the whole thing in the latest edition of OK! Magazine.
It's official We have a baby on the way!
So so excited!
Read all about my pregnancy in this weeks @OK_Magazine pic.twitter.com/WYVbwTNJeO

— Amy Andrea Childs (@MissAmyChilds) October 24, 2016
'We'd been together for nine months and I came off the pill in the summer and I thought it might take me ages. I was taking folic acid but it didn't happen. I was really panicking."
'I went online to find out why and it was the worst thing I could have done. I got so stressed out about it that I was drinking. Brad [Amy's partner] told me off for it but I couldn't help it.'
Picture: Getty
Amy's partner Brad has a daughter called Lexi from a previous relationship and Amy said she feels that spending more time with her has made her want children even more.
"I love kids, especially because Bradley has Lexi, and spending time with her made me want a baby more. I have a big family so I love having my nieces and nephews around."
We are so excited ... xx https://t.co/FG6KK0R8fP

— Amy Andrea Childs (@MissAmyChilds) October 24, 2016
"We've wanted a baby for so long, so we're happier than we've ever been. We were both so shocked, so emotional and so happy at the same time."
The pair have even been discussing baby names already...
"Brad likes Archie for a boy and our top name for a girl is India."
We wish the couple all the best as they start their new family!
You may also like...