WATCH: Amber Rose Snogs Amy Schumer After An Awkward Encounter With Kendall Jenner
13 April 2015, 12:26 | Updated: 4 December 2017, 11:10
Kanye West's ex has definitely had a busy week – she's been snogging ladies on Kiss Cam and getting into some awkwardness with Kendall Jenner…
Amber Rose has a body that's the envy of thousands of women – and now she's the envy of thousands of men too, after locking lips with American comedian Amy Schumer!
Amy and Amber stole the show at the MTV Movie Awards over the weekend when the pair were caught on Kiss Cam – and proceeded to go in for a BIG snog!
The crowds understandably went a bit crazy for the impromptu lady loving, and Amber Instagrammed a photo after the smooch captioned, "I'm def half lesbian after my makeout sesh with @amyschumer @MTV #movieawards"
But it wasn't all smiles and kisses for Amber as she reportedly had a bit of an awkward run in with Kendall Jenner at Coachella after the teenager asked for her to be removed from a table at the McDonald's and Chevrolet pool party.
Amber has a long-running feud with the Kardashians after a Twitter war with Khloe Kardashian saw her call out Kim K and post a meme of her ex Kanye West warning the family not to mess with her.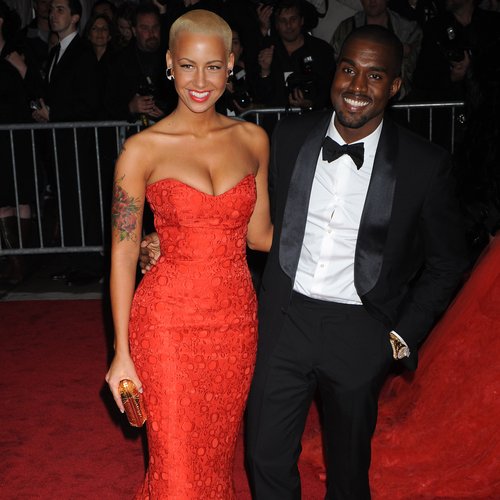 Us Magazine reports that Kendall saw Amber at her table and got staff to remove her saying, "No way, this is not happening." Amber was reportedly asked to move to which she replied, "Well, my drink is here!"
Amber later denied that anything of the sort had happened at the party at Bootsy Bellows, telling The Mirror, "Yes, it's B******. It isn't true, it didn't happen." There was apparently a LOT of side-eye happening. We wouldn't want to get on the wrong side of Ms Rose after seeing her Twitter war unfold!