Alex's Mum Has Revealed How She Really Feels About Him Having Sex On Love Island... & On National TV
11 July 2017, 13:32 | Updated: 4 December 2017, 11:10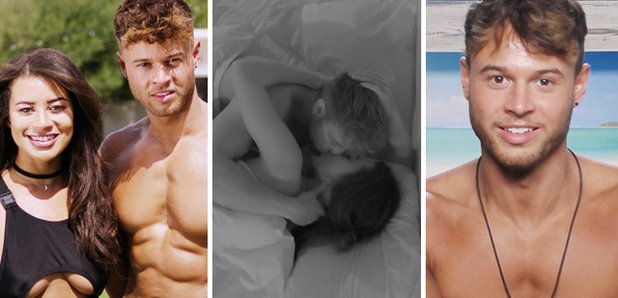 She also revealed what she thinks of Montana.
Can you imagine being the parent of one of the Love Islanders?
Whilst you'll probably be quite happy that they (may or may not) have found love, there's probably a few scenes that you wish you didn't see.
> The Throwback Love Island 2017 Contestant Photos They Really Wish They'd Deleted In a new interview, Alex's Mum, Shona, has revealed exactly what she thinks about her sons bedroom antics with Montana.
"I'm not naive", she revealed. "We watch the programme anyway, so we all know what it can be like. Although I do still hide behind a pillow", she continued.
Despite the awkwardness, Shona is actually pretty happy with Alex's choice of lady. "Montana's lovely and really good for him. Personality wise, they just seem to click. She's very natural, which he likes. He prefers natural-looking girls, with nice, genuine personalities. He's not necessarily interested in them when they're covered in make-up", she revealed. And it gets cuter still because Shona is desperate to meet Montana. When asked if she'd be happy for Alex to bring the brunette home, she excitingly responded, "oh yes!", before revealing that he's "a bit of a mummy's boy. He asked me to take him shopping for swimming trunks before he went into the villa. He can talk to me about anything".
N'AWWW.
Marcel and Gabby have revealed their concerns that Montana & Alex are trying to take over their 'roles'...