Jennifer Lawrence's Story About Vomming At An Adele Concert Is ALMOST Too Real To Cope With
8 April 2016, 10:44 | Updated: 4 December 2017, 11:10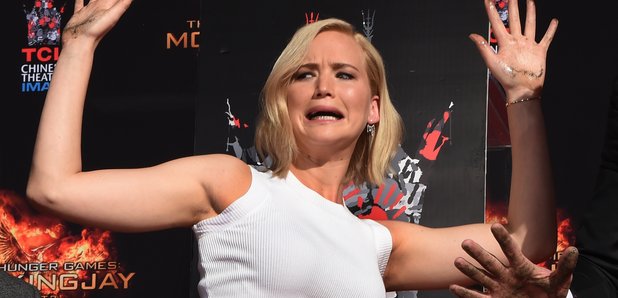 J-Law's not one for partying - but when she does, it sounds like she goes hard!
This MAY just be the funniest J-Law story we've ever heard - and we're pretty sure it'll probably have happened to a LOT of you out there at some point or another!
Hunger Games star Jennifer Lawrence continues to be the MOST accessible celebrity in the world with this new story - about how she once vommed while seeing Adele live in concert.
J-Law says she's REALLY not a partier - and that if she does stay out partying and drinking it usually ends with her head in a toilet bowl. Yeeeeesh!
"I don't really stay out late. I'm kind of a bummer. I'm a nana," Jennifer reveals to Harper's Bazaar. "It's hard to get me out and when I do go out I don't really stay out late. If I do stay out late and I'm partying hard, I will throw up.
"I don't have the tolerance to black out, I just start puking," she explained.
But the plot thickens! It turns out this HORRIBLE experience wasn't J-Law on her own - but with two of Hollywood's finest - Emma Stone and her Hunger Games co-star Woody Harrelson!
"Ask Emma Stone. It was the night we saw Adele in LA," she added. "She just started rubbing my back. She was really sweet. I was like, 'Get out of here. It's so gross'.
"[Woody] stayed over in one of my guest bedrooms, but that's where I started puking," she added. "I broke a candle because I can't just puke like a normal person, I flay my arms everywhere. And I didn't clean it up because I'm an a*****e. That night got crazy."
Um… YOU THINK?! Jennifer Lawrence we salute you, that's QUITE the story.
You may also like...