Nooo! Aaron Chalmers Walked Out Of Geordie Shore In The Middle Of Filming
19 October 2017, 15:29 | Updated: 4 December 2017, 11:10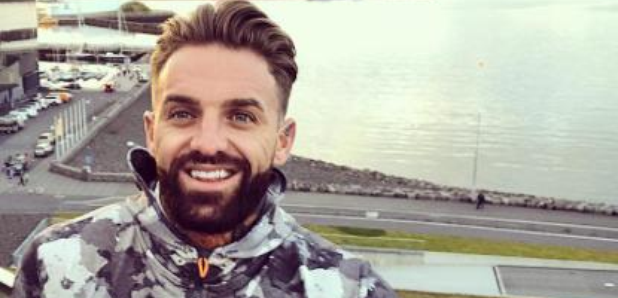 Will there be any boys left in this series?!
The last series of Geordie Shore might have only just finished but the cast are back filming for the next one… but it looks like the boys might be a little thin on the ground as Aaron Chalmers is the latest one to walk out of filming!
Mid-way through the last series, Marty McKenna and Scotty T were banned from returning to the house because of their bad behaviour, though it's likely they will return for the next season, and Gary Beadle is unlikely to be back now that he is preparing to become a father.
Rumour has it, Aaron has walked out midway through filming for the next series because he was missing his bestie, Gaz, and has had "enough of the constant partying and boozing".
According to The Sun, a source revealed, "Aaron walked out after having enough of the constant partying and boozing. He's been living a really clean and healthy lifestyle recently as he's been training for his [MMA] fights. So to go back into this environment really taken its toll on him.
"Aaron's also really missing Gaz and has been saying it doesn't feel the same without him. They were like best mates in that house so to not have him with him tough for Aaron. And it's the first time he's been in the house since he hooked up with his girlfriend Talia."
Although he walked out, an insider claims that they managed to talk him into staying for the rest of filming as they have allowed him to train every day. They explained, "Aaron didn't want to go back in but he didn't want to let his castmates down. The producers begged him to reconsider and said they would do everything in their power to make sure he was happy."
It comes after the reality star spoke out about his plans to leave the show, claiming he was "too old" for the antics now that he has turned 30 years old. He revealed, "Geordie Shore is my job, that's what has made us, but obviously I'm 30 now and I have a girlfriend, so maybe it's my time to step out of Geordie Shore and let somebody younger come in.
"I've done what I need to do on there. You have to understand the show doesn't grow old, but we do. Six years ago it was fun, but we're getting older. The audience is getting younger and we're getting older. I'm very grateful for everything that has happened. Geordie Shore has given us the opportunity to do what I'm doing now."
The filming was also held up by two weeks as the cast had a pay dispute with producers, with Aaron, Marty and Scotty T pushing back over their contracts to the show.
Fingers crossed it all gets sorted – we can't imagine it being the same with a whole new cast of lads!