WATCH: YouTube Stars Sing EVERY Huge Hit Song From 2015 In Just 3.5 Minutes!
8 December 2015, 17:01 | Updated: 4 December 2017, 11:10
2015 Top Hits in 3.5 Minutes - Us The Duo
03:27
From 'Hotline Bling' to 'Uptown Funk' - this round-up of the year's BIGGEST tracks is, well, EVERYTHING!
It's coming towards the end of 2015 and while we OBVIOUSLY love the holiday season it's got us all nostalgic and in the mood to look back on what 2015 has given us.
Luckily YouTube pair Us The Duo are feeling exactly the same way - and they've performed all of the year's BIGGEST songs in one acoustic mash-up mix in under four minutes!
And - to be honest - it's kind of genius!
From Adele's 'Hello' to Drake's 'Hotline Bling' and from OMI's 'Cheerleader' to Fifth Harmony's 'Worth It' - they're ALL in there!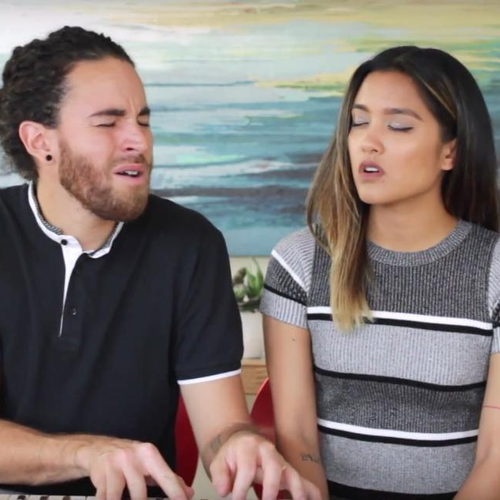 You may also like...