#WayBackWHENsday: 7 Headline-Grabbing Moments From This Time Last Year
2 April 2014, 10:42 | Updated: 4 December 2017, 11:10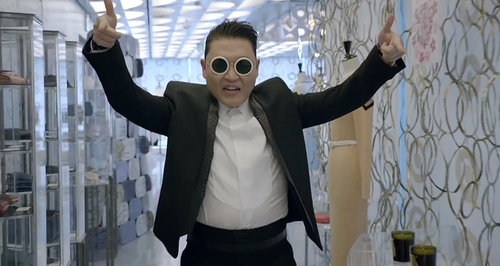 It was a strange one on the Vodafone Big Top 40 this time last year, with Ant & Dec reclaiming the top spot after almost 20 years as their alter-egos 'PJ & Duncan'. But what else were we all talking about?
1. Jessie J lashed out at critics who called her "charmless" - you tell 'em girl!
Picture: enjoythemomentwithasmile Tumblr
2. Lady Gaga proved that you can still look fabulous after a hip operation, by appearing in public in a sold gold wheelchair.
Picture: Terry's Diary Tumblr
3. Niall Horan wowed crowds in an Irish pub by performing Little Things on his own.
4. PSY promised that his follow up to 'Gangnam Style' would be another worldwide dance craze - but can you remember moving to 'Gentleman' on the dancefloor?
Picture: Tumblr
5. Justin Bieber took a break from getting his own body inked to practice the art himself - by giving a body artist a tattoo.
Picture: Facebook.com/BangBangTattoos
6. Beyonce was rumoured to be covering an Amy Winehouse classic for the upcoming 'The Great Gatsby' soundtrack. Little did we know that it would turn in to the chilling 'Back to Black'.
Beyoncé - Back To Black (feat. André 3000) [Amy Winehouse Cover] by Futureswagspain on Mixcloud
7. We all came to the realisation that Taylor Swift must have a thing for Harrys, as she admitted that she'd love to meet Prince Harry (and apparently he has a thing for blondes...)