13 Reasons Why Season 2: What We Know So Far Incl. Release Date, Cast & Spoilers
3 May 2018, 14:28 | Updated: 16 May 2018, 11:21
The highly anticipated second season is almost upon us and here's what we know.
ICYMI, 13 Reasons Why basically took over the world when it was released towards the start of 2017.
So, realistically, it's no surprise that Netflix are bringing it back for a second season.
> The Forgotten '13 Reasons Why' Tapes That You Probably Didn't Know Existed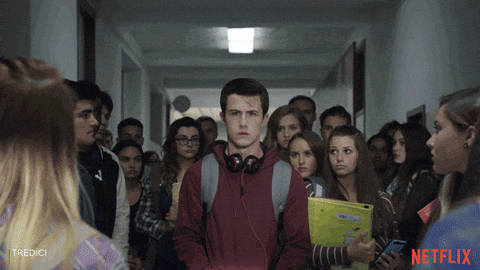 GIF: Giphy
Fans were initially divided with how they felt about the show creators bringing it back for another run, but there's a part of us that really wants to know how things play out for the characters.
Here's what we know so far...
When will 13 Reasons Why Season 2 air?
Season 2 of the awesome 13 Reasons Why will finally launch on Friday 18th May 2018.
Yep, it's almost back and we can't hide our excitement!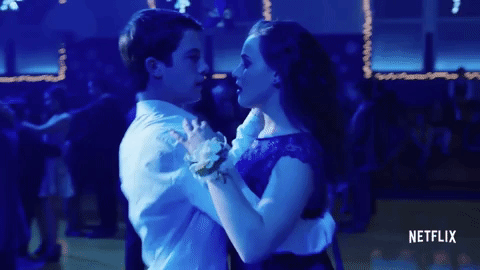 When did the cast start filming season 2 of 13 Reasons Why?
Christian, who plays Tony, tweeted on June 12th 2017 that the cast were back filming season 2!
Day One. S2. Ready to make some magic.

— Christian Navarro (@ChristianLN0821) June 12, 2017
However, shortly afterwards the cast had to stop filming the new series in Vallejo due to the Californian wildfires which made it too dangerous to continue.
According to Deadline, filming was put on hiatus with producers thinking that a normal schedule would resume in October - once the fires have been contained. Turns out, they did!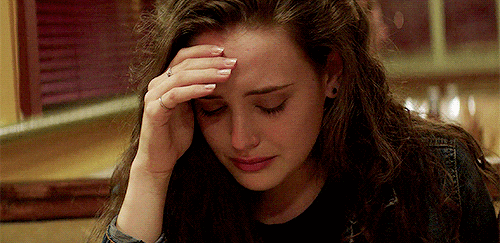 What will happen in 13 Reasons Why season 2?
What topics with season two cover?
Back in May 2017, Netflix tweeted out some spoilers about the show and revealed that season two will "explore the way we raise boys into men and the way we treat women in our culture and we can do better in both cases".
New girl, Anne Winters who will play cheerleader Chloe has spoken to Flaunt Magazine about the topics which the next season will cover. Commenting, "It's such an interesting topic because, I mean, the people [in the show] who are doing wrong maybe don't even understand that it is wrong, and the people that are going through it are thinking, 'Is this wrong?'".
She continued that "This season will explore a little of those grey areas — it's not as black and white as last season — so that when people raise the question of, 'Well wasn't it her fault that she did this or that?' this season shows a different take on it,".
Thankfully, she also added that we'll get "a lot more answers this season on why people are doing what they're doing."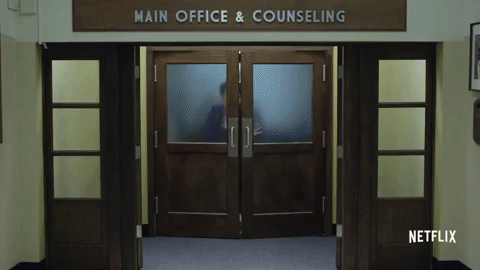 Will Hannah's parents get answers?
Kate Walsh who played Hannah Baker's Mum in 13 Reasons Why has now spoken out about what we can expect in the second season, and has even offered some clues for the next season.
"We'll see more and more of the mystery getting revealed, and I think you see Mrs Baker still questing for the answers of what happened to her daughter", she revealed.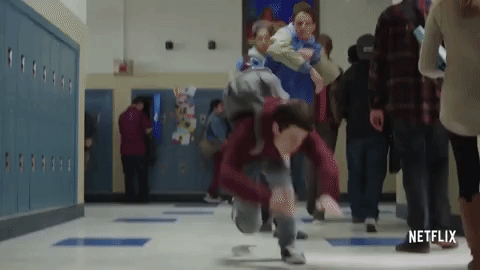 What will happen to Clay?
Dylan Minnette who played Clay has revealed his hopes for his character. "I'd love to see Clay escape his demons from season one. I'd like to see him in a healthier place. The show takes place a few months after season one. I'm curious to know how Clay has coped the last few months. Did he find closure? Is he moving on? Part of me wonders if he'll be able to escape his anxiety, but I doubt it because that would make for compelling storytelling if he still has anxiety", he commented.
However, whilst Clay has been confirmed to return for season two, it seems that the actor who plays him, Dylan Minnette wanted to see LESS Clay in the upcoming season. Talking about the cast's chemistry and relationships he revealed that "Everyone really loves each other and it really is a family now at this point. I want to see other people do more on the show. I want to see more stories from the other characters. Clay can take a seat on the sidelines".

What will happen to Hannah next?
Since Hannah's story is over, we'd be interested to see how they'd incorporate the character back into the narrative. That said, with so many questions still left to answer, she may appear in some of Clay's repeated hallucinations or as flashbacks. This is all speculative, of course, but we'd love to see Australian actress Katherine Langford reprise the role.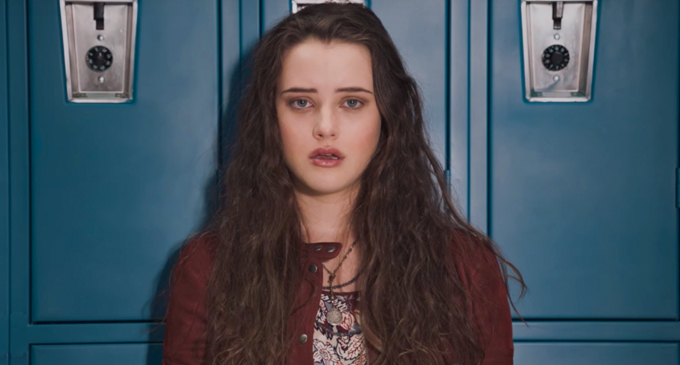 Will Jeff return to 13 Reasons Why season 2?
Brandon Larracuente, the guy who played Jeff, has revealed that he'd love the character to return in the second series. He commented that, "considering, the entire first season, Jeff was shown entirely in flashbacks, that could be a possibility. I don't see why not?! Fans would love that. I would love, if we do get picked up for a second season, to have that opportunity. We're all waiting for the news for a no or go. I know I, more than anybody, would be so excited to join everybody in the family again".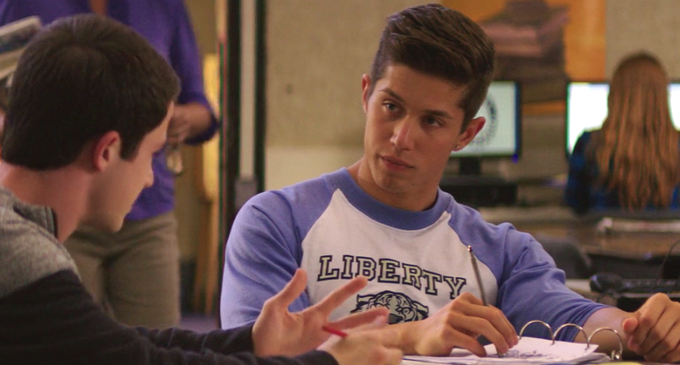 What will happen to the rest of the cast?
The fate of Alex is left unanswered, Tyler sets out with a bit of a mission, Justin is left alone, Jess begins to tell her Dad the truth and Bryce's truth is revealed… but what will happen to him? There's a lot of questions after the final episode of season 1, so we hope the supporting cast return.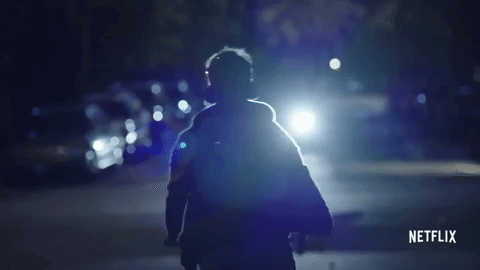 Who will narrate Season 2 of 13 Reasons Why?
Hannah won't be narrating the new season.
Brian Yorkey revealed that "there's a voiceover in every episode, but the voiceover is no longer Hannah. The voiceover and the stories that are being told bring us into the past and back to the present much in the way that Hannah's voiceover did in season one. So there will still be that waving of time frames and seeing them unfold and how they impact each other as they go".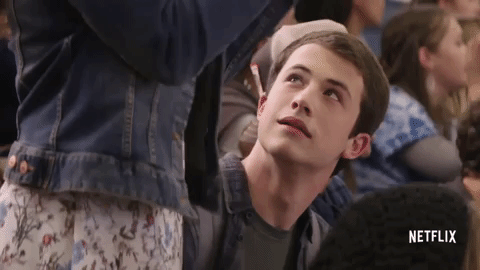 Which cast members are returning for 13 Reasons Why season 2?
The confirmed, returning cast are as follows:
Katherine Langford - Hannah Baker
Brandon Larracuente - Jeff Atkins
Dylan Minnette - Clay Jensen
Ross Butler - Zach Dempsey
Christian Navarro - Tony Padilla
Kate Walsh - Olivia Baker
Brandon Flynn - Justin Foley
Alisha Boe - Jessica Davis
Justin Prentice - Bryce Walker
Miles Heizer - Alex Standall
Michele Selena Ang - Courtney Crimsen
There's new cast members joining:
Anne Winters - Chloe
Bryce Cass - Cyrus
Chelsea Alden - Mackenzie (Cyrus' sister)
Samantha Logan - Nina
Kelli O'Hara - Jackie
Allison Miller - Sonya
Ben Lawson - Rick

Is there an official trailer for Season 2 of 13 Reasons Why?
Oh yes... and it's so beautiful!
> Download Our Free App For All The Latest 13RW News!
Psssst. We found some lost 13 Reasons Why tapes that everyone forgot about...