Chart Update: Will Taylor Swift FINALLY Grab A '1989' No.1 Single?
21 May 2015, 14:34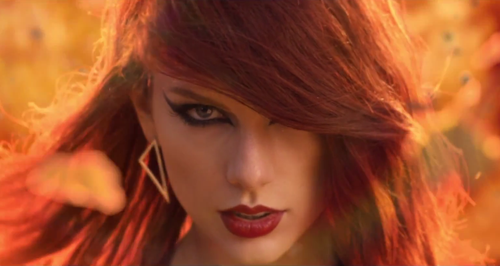 Taylor STILL hasn't been able to capture the top spot with a single from her '1989' album. But will 'Bad Blood' break the curse?
OMI was able to keep LunchMoney Lewis at bay for ANOTHER week last Sunday making it an impressive three consecutive weekends at the top spot for the Jamaican star.
However his luck may have just run out as one of the world's biggest stars, Taylor Swift, has released a blockbuster remix to her '1989' single 'Bad Blood'. If you haven't seen the video yet then you are in store for something VERY special.
Have a look at the tracks with a chance of bagging themselves the next No.1 single:
The CURRENT No.1: Omi - 'Cheerleader'
Omi's debut single 'Cheerleader' has been one of the breakout hits of 2015 and there is no surprise why. With those catchy lyrics, Omi's sweet vocals and that beat that makes you want to get up and dance, we'll be seeing a lot more from this rising star.
Lunchmoney Lewis - 'Bills'
'Oh man, oh man, oh man'. #CapitalSTB star LunchMoney Lewis is ANOTHER debut single chart entrant who has given us a song that will play on an endless loop in your brain for weeks after hearing it. Can he go one better and leapfrog Omi?
Taylor Swift - 'Bad Blood'
Will it finally be time for Taylor Swift to get he very first No.1 with a single from her '1989' album? With a new star studded music video, this new remix of 'Bad Blood' featuring Compton rapper Kendrick Lamar has set its sights on pole position this Sunday.
Andie Case - 'Want To Want Me/I Want You To Want Me Mash Up'
Who?! Andie Case is an absolute PRO at covering some of the biggest chart stars with her cover of Rixton's 'Me & My Broken Heart' gaining 15 million views. Can her cover of Jason Derulo's 'Want To Want Me' make it to the very top?
Jason Derulo - 'Want To Want Me'
Not only will Andie Case's cover of Derulo's 'Want To Want Me' make an appearance in the chart, the ACTUAL song is due for release just hours before lockdown. Can Jason make his way to the top after a midnight release?
Remember to tune in at 4PM on Sunday with Marvin Humes to see who will be battling for the top spot.