Dance-Off! The Ultimate Showdown Between Taylor Swift & Katy Perry Is Here!
20 May 2015, 13:22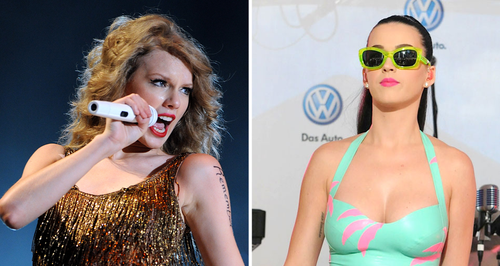 It's finally time for us ALL to witness the world's most epic dance-off between the two BIGGEST stars. Ladies and gentlemen…it's Tay Tay Vs. K-Pez.
OK first things first, we know that there's a little 'Bad Blood' between these two however this is a war about something a LOT more important…we're talking about a dance battle, people!
We're pitting '1989' starlet Taylor Swift against the one and only Prismatic goddess that is Katy Perry. We'll finally find out who's better at cranking up the dance dial from one to a million in an epic showdown of choreography.
The question is…who do YOU think it'll be?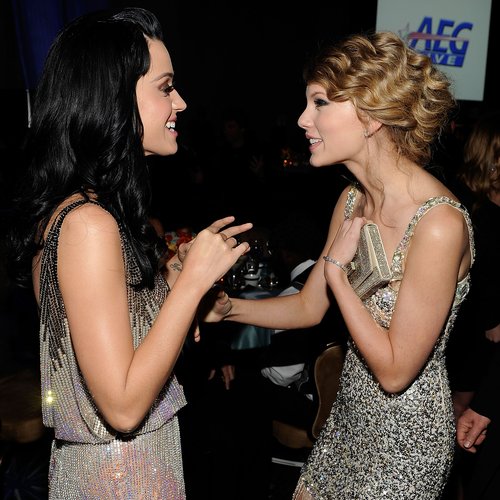 Now then, that's enough of the pleasantries. Let's get down to it!
1. The classic 'award show shape throwing'.
Surely this depends on who you're dancing to right? Well, whoever the girls are getting their boogie on to seems to be doing the job but let's face it Taylor is going HAM!
2. The one and only 'running man'.
Whether you are shaking it with six women dressed as brides or with The Tonight Show host Jimmy Fallon, nothing is cooler than 'the running man'…NOTHING!
3. The 'bootylicious hip shaking'.
Okay…neither are Beyonce but then again NOBODY can match Queen Bey at some booty shaking. Katy and Taylor aren't just two of the BEST singers in the industry, they are PRO lady shakers.
4. The 'synchronised hand mambo'.
You have to hand it to them both but especially Katy, she had to put up with 'Left Shark' during her iconic Superbowl performance.
5. The 'sexy sidestep'.
Dudes playing countless brass instruments versus buff guys in dungarees….hmm decisions decisions. Either way, both girls know how to style out something as simple as this and make it look FLAWLESS.
You may also like
Check out Taylor Swift's stunning 'Bad Blood' music video featuring Cara Delevingne, Ellie Goulding and a whole bunch of her super friends.