The Definitive Guide To The Big Top 40 Christmas No.1 2015
Ladies and gentlemen, here is everything you need to know about the race for The Vodafone Big Top 40 Christmas No.1.
The time has finally arrived! This year's Christmas No.1 single is finally going to be unveiled on Sunday and we can't wait to find out who'll be at the top! The incredible thing about this year's battle is that the top spot is so up in the air literally ANY of the contenders have a good chance of topping the top 40.
So...let's have a look at the contender shall we?
Current No.1: Justin Bieber - 'Love Yourself'
Justin has now notched up an incredible four consecutive weeks at No.1 with both 'Love Yourself' and 'Sorry' contributing to the tally. The only other artists to reach a whole month at No.1 in 2015 are Ellie Goulding, Jason Derulo and Adele. Can Justin buck the trend and become the first artist to make it FIVE weeks in a row at the top this year?
Louisa Johnson - 'Forever Young'
What a way to make your debut! Every year The X Factor release their winner's single just in time for the Christmas battle and this year is no different. Essex singer Louisa Johnson is ready to challenge some of the chart's finest with her debut single 'Forever Young'.
One Direction - 'History'
How fitting would it be if before One Direction took their hiatus they were able to top the freshest chart around for the festive season. After a performance on both James Corden's 'The Late Late Show' and The X Factor their song 'History' has been propelled into the Christmas No.1 battle. Could it happen?!
Stormzy - 'Shut Up'
There's always a wild-card when it comes to the Christmas No.1 and we think that 2015 might have just served us up the best one yet. Grime LEGEND Stormzy has set up a campaign to get 'Shut Up' to No.1 by Christmas... And it might actually happen!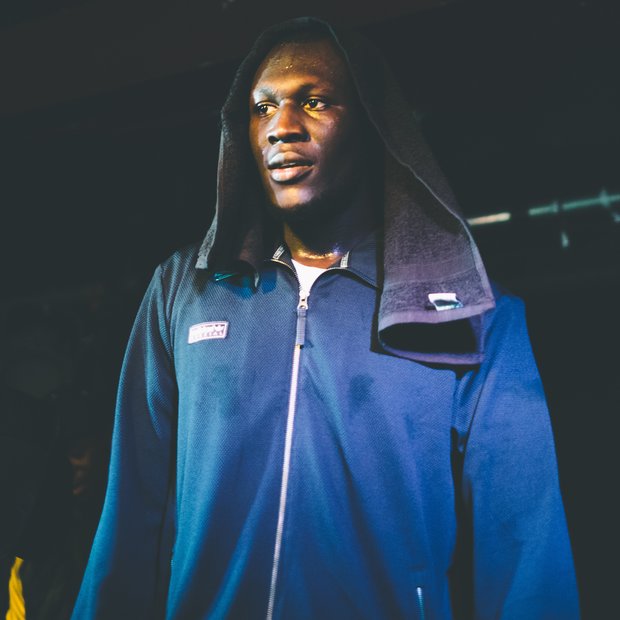 Remember to tune in from 4PM this Sunday to see who bags the Christmas No.1 before LOCKDOWN at 6PM.
You may also like...