How Many Songs From These Forgotten Noughties Bands Can You Remember?
6 April 2018, 14:41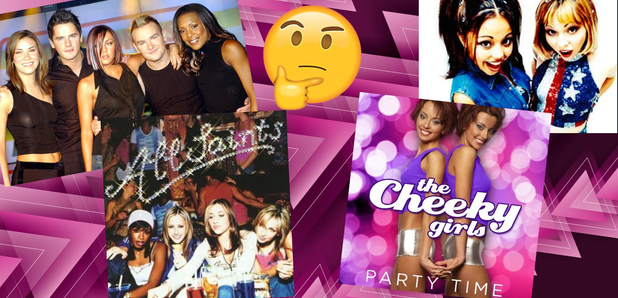 Are you going to a be a flop or a smash hit of all things noughties pop music in this throwback quiz?
Let's take a trip back down the pop music memory lane, to an era of flared rhinestone jeans, halter necks and iced tips. A simpler time.
The early 2000s delivered us everything from total icons to some seriously WTF one hit wonders, so we've put together the ultimate throwback quiz to put your noughties pop knowledge to the test.
You're welcz.
It seems like every other person claims to be a throwback pop music wizard, but are sceptical. it takes a true fan to remember some of the unbelievably weird and wonderful tunes the early 2000s gave birth to, so we have created this quiz for those who are truly prepared to delve into the world of terrible highlights and double denim.
Phew, that was exhausting wasn't it?
Watch the ultimate noughties hero announce a fan's pregnancy on stage!