Super Bowl 2015 Predictions: Rihanna, Katy Perry And Coldplay In The Running?
20 August 2014, 14:12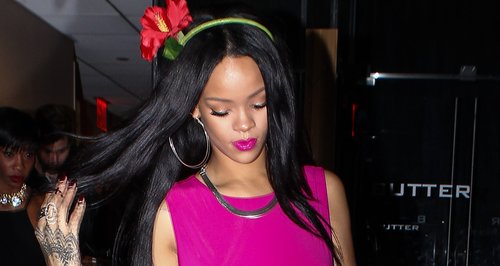 Three HUGE names have been linked to the highly coveted slot for 2015's big sporting event.
It's still 2014… but rumours are already starting about which global superstar will headline the Super Bowl 2015 halftime show.
The performance slot is one of the most prestigious honours in the music world, with the likes of Madonna, Beyonce and Black Eyed peas taking the spotlight over the years.
For 2015 the NFL has reportedly narrowed down their shortlist to three names - Katy Perry, Rihanna and Coldplay - for who they want to hit that stage for the US Super Bowl next year, according to the Wall Street Journal.
This year's Super Bowl halftime show was led by Bruno Mars, who's performance with the Red Hot Chili Peppers brought tin 115.4 million views in February this year. Not too shabby Mr. Mars!
What do you reckon to these suggestions? Could Katy Perry bring her 'Prismatic' tour truly global with an eye-catching halftime show?
Or would Coldplay do an AMAZING job of bringing their anthems to life for the incredible moment? Maybe you want Rihanna to bring some sass and sexiness to the Super Bowl stage?
Sound off in the comments below...